Year 3
Year 3
Gill Graham (g.graham) on: Year 3
Sports Week
What a brilliant Sports Week we have had, despite the weather! Year 3 did not let that stop them and had a great time doing Zumba and Street dance, they definitely showed up their moves!
On Tuesday the children were given the opportunity to experience a variety of sports including softball, tennis, netball and yoga. We hope it might have inspired them to try a sport they haven't done before. Thank you to all those who have donated money for Race for Life, the children and staff were really determined to do their best. We had some very tired but extremely tired children after their efforts.
During our discussions this week we talked about our sporting heroes. The children were surprised that heroes were not always famous and could be the person that inspired you to take up a sport so I will say thank you to my old netball teacher Mrs Stothard! Please share with your children your sporting heroes.
We have been so focussed this week becoming Usain Bolt in our English lessons, they really enjoyed watching him race and thinking about how he felt. The writing the children produced was wonderful and has gone straight up on display in the Year 3 area. To compliment this writing, we also did some bright and vibrant art work. The children were learning to blend the oil pastels to create a fabulous effect. They were so proud of their achievements.
On Thursday we had visitors in our classroom, Year 2 decided to pop in! It was a lovely opportunity for them to come and chat to Year 3 and share their experiences this week and sneakily ask questions about what to expect in Year 3!
We have been busy in Year 3 this week improving our reading corner under the watchful eye of all the children. We have really valued their opinion and yes, they have been quick to give it!
---
Teachers Blog: Week 2
What a busy week we have had in school this week! The opening of the library has brought great excitement throughout school and the children had a relaxing time seeing what new book titles were in school.
We had a fabulous World Book Day, the children looked amazing and enjoyed trying to follow the clues to find out who the real Burglar Bill was! In Year 3 we created our own storybook to put in our reading corner.
All of Year 3 have been absorbed in our reading book, 'Tomorrow Is a Good Word' which links so well as we have been finding out about earthquakes. This children have produced some amazing and dramatic diary entries, writing as the main characters who is trapped in her house not knowing what to do.
In maths we have just started learning 12 hour clock and digital times. We are continuing our journey on time next week.
Teacher's Blog: Week 2
After such an exciting week with the arrival of the volcano into our classrooms, we have been inspired to write volcano poems this week. We used the descriptive vocabulary we collected last week to help our writing, thinking about colours and how it explodes and moves. In maths, we have been learning about value of digits and what happens when we add and subtract multiples of ten. They loved going on a maths problem solving hunt! In P.E. the children were very excited about using the equipment in the hall. They liked hanging around!
Our new learning unit, has been quite a hit and children are finding out as much as they can about volcanoes!
Teacher's Blog: Week 7
Well what a final week it has been! We hope you enjoyed our Christmas assembly and were as proud as we were of what they have achieved. We have partied, sang songs and generally felt festive all week! On behalf of all the staff in Lower Key Stage Two, we wish you all a very jolly Christmas and we look forward to seeing you in the new year. Remember we return to school Wednesday 4th January 2017!
Teacher's Blog: Week 6
Well the penultimate week has finally arrived and with lots of Christmas learning! The children have been so busy putting the final touches to our Christmas assembly. We are so pleased with the writing that has been produced, a great combination of everything they have been learning this term. We are sure you will enjoy the story that the children are retelling. In maths we have been reading times on a clock. 3GG made a human clock and had great fun moving the hands to make new times.In Art this week the children have been experimenting with white chalk on black paper to produce a winter scene. You may have noticed if they came home slightly dusty! We look forward to seeing you next week and remember the Christmas Party is Thursday afternoon. Children can bring a change of clothes in a labelled bag.
Teacher's Blog: Week 5
As we see the end of our Viking learning, the children have shared their Viking stories they have been writing in a giant reading session! We all had a fabulous time we had on our Viking day building Viking Long boats, thank you for all your recyclable materials you sent into school, they were very useful!
It's beginning to look a lot like Christmas…
Our Christmas learning unit has just begun and the children enjoyed the cosy classroom with warm fire effect to listen to our new story. We are looking forward to all the exciting learning we have planned and hoping you will join us to share it with you.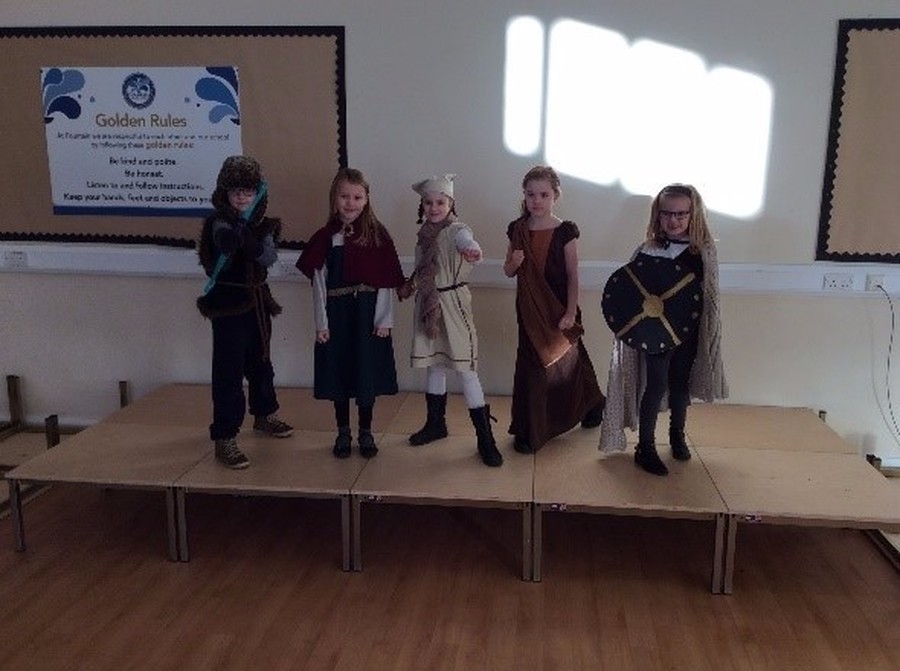 Teacher's Blog: Week 4
The children have enjoyed listening to the Viking stories this week. They have used the ideas they have heard to help plan and write their own myth. We have had some fantastic ideas and the children are looking forward to telling them to each other. We are proud of our budding authors!
In Maths we have continued the Viking theme to word solve problems. We have linked the skills we learned last week in measures and added in a bit of addition and subtraction for good measures! The children have also been working on the Mathletics program again this week, don't forget they can access this at home too!
This week in Science we have been learning about shadows.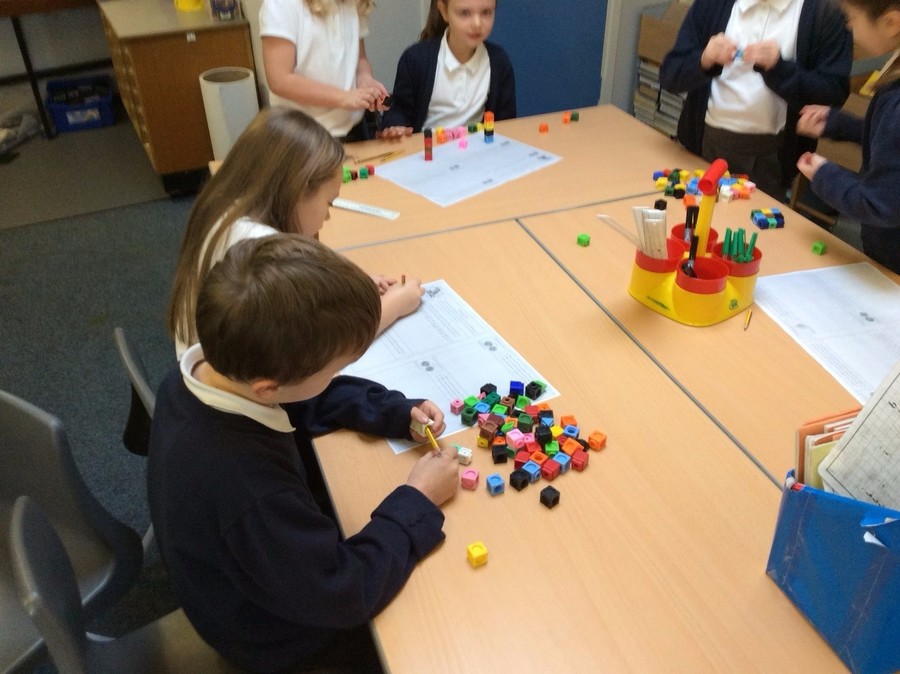 Teacher's Blog: Week 3
Year 3 have been listening to Viking Myths this week in English, using the ideas from the story to write character descriptions of the God Loki. 3GG worked in groups to change the end of a story. We are now moving on to planning out own Viking Myth!
In maths we have been learning about measurement. We have used rulers to measure objects in our classroom accurately. We have been reading scales and went into the computer suite to use our maths program mathletics.
In art we have started to create our 3d art using a variety of materials to create the waves which has brought great excitement to Year 3. Our next step with be to make the boat that will sit in the waves.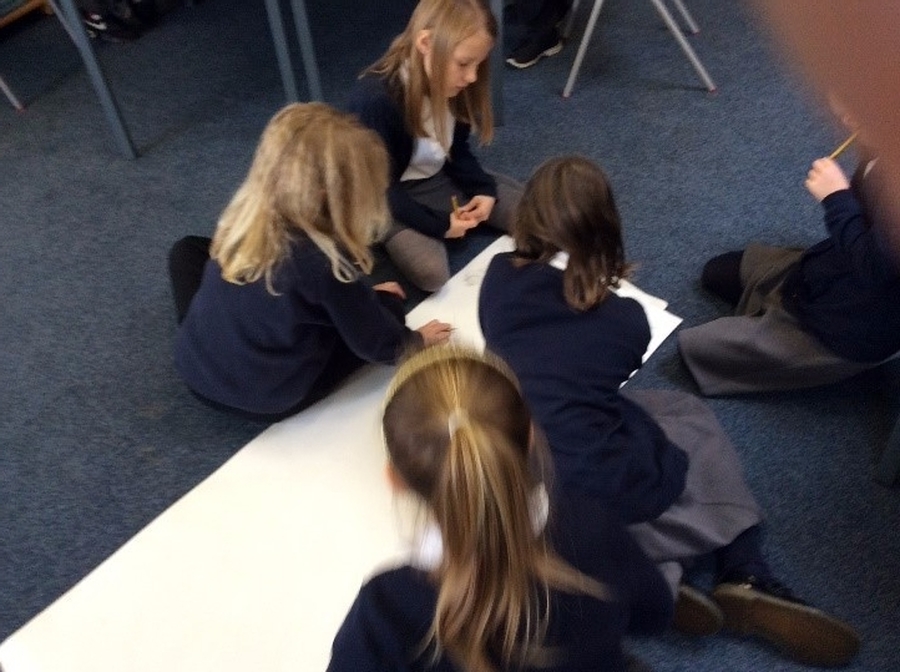 Teacher's Blog: Week 2
Year 3 were using their play acting skills on the trip to Murton Park last week, this has carried over into the lessons where they are now learning about Viking myths and legends!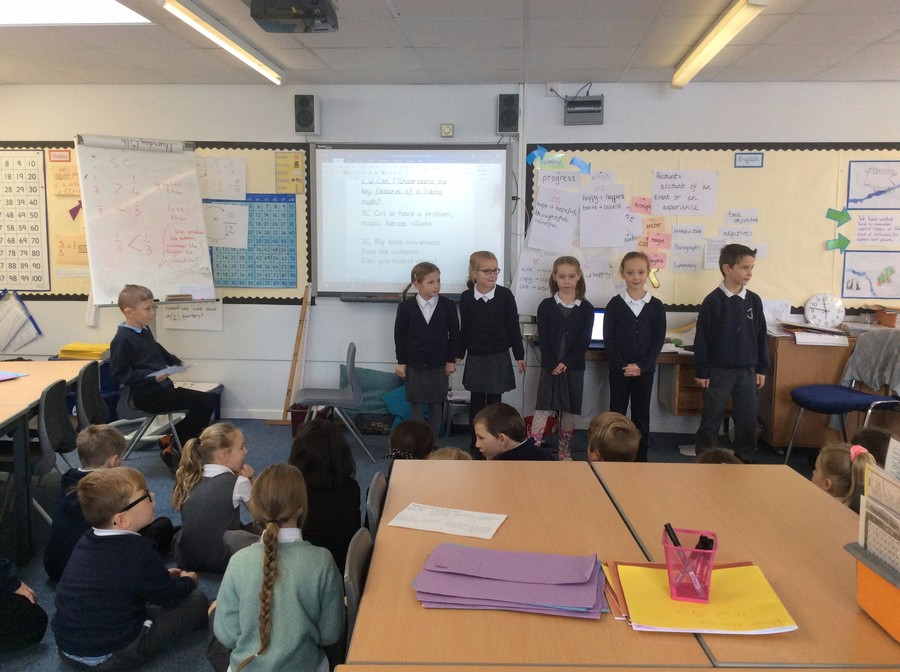 Teacher's Blog Autumn 2: Week 1
Year 3 have returned to school after the half term holiday refreshed and ready to learn.The highlight of this week has been our visit to Murton Park Viking Village. The children dressed up and lived like a Viking for the day. They thoroughly enjoyed the visit and had the chance to take part in activities such as making clay pots and Viking weapon drills. The children were so enthusiastic about everything during the day and they were such a credit to Fountain Primary.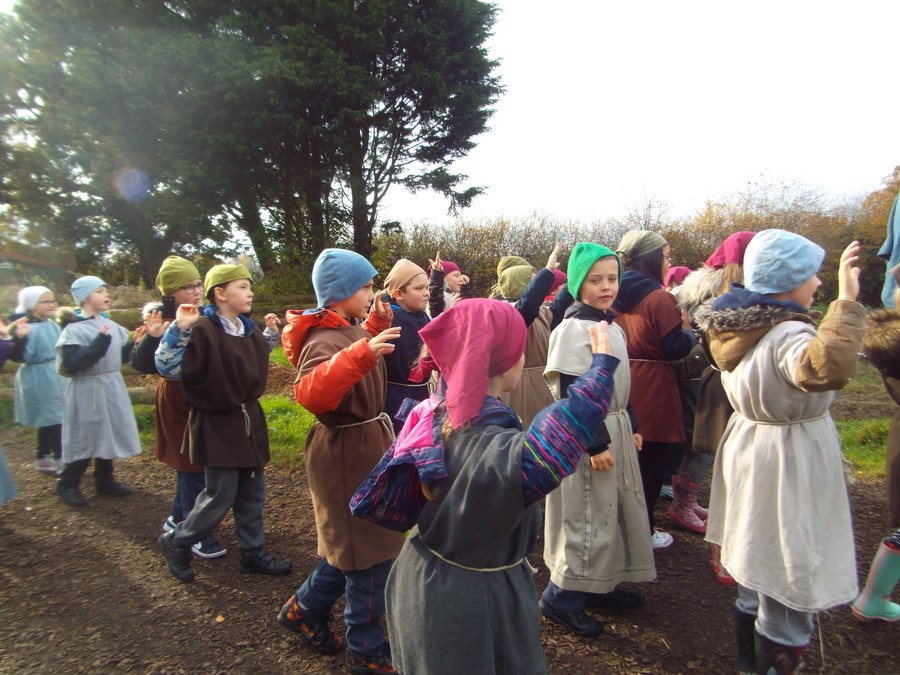 Teacher's Blog: Week 7
Well what a half term! We have been invaded by the Anglo Saxons leaving us message to translate and now as they leave this week the Vikings have arrived! Year 3 have completed some wonderful reports about Viking long ships, finding fascinating facts and drawing a labelling a diagram. In maths we have been learning about 2D shapes and their properties. We tried to link dance moves to remember different types of lines. Can you guess the name of this line?
As artists we have been developing the skill of 'pushing the pencil', sketching some wonderful Anglo Saxon faces. We joined together for P.E. learning a new routine which combined both individual and paired moves.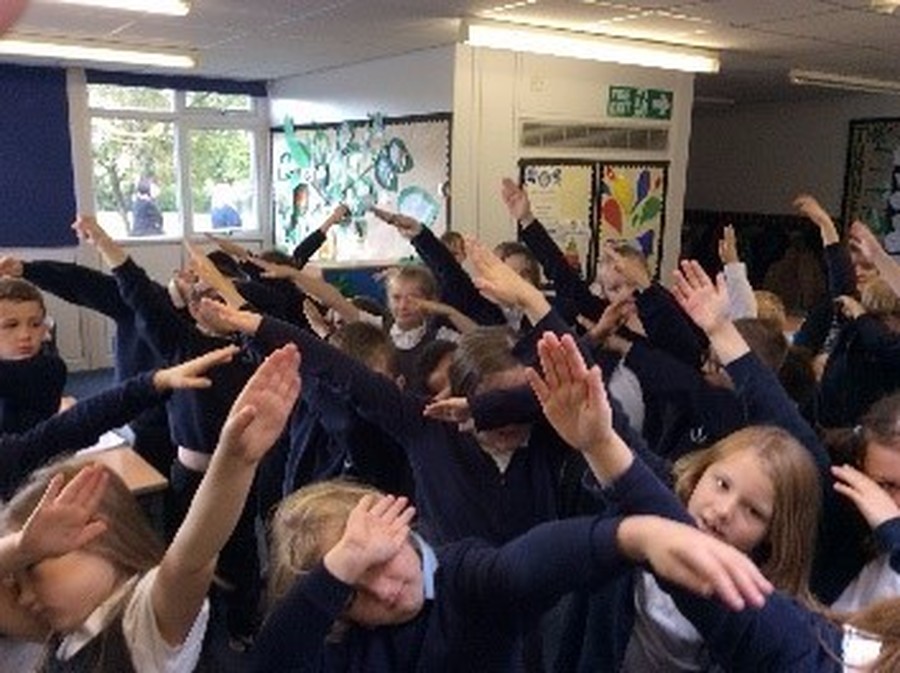 Teacher's Blog: Week 6
What a busy week Year 3 have had!
This week we have been using and applying our knowledge of our multiplication facts to multiply bigger numbers! Our mindset of 'never give up' was really useful. In English we have started looking at how to write a report, linked to our learning topic. We have begun to collect facts, ready to write our own report.
3GG visited the computer suite to refresh their memories of the program 'Scratch'. 3CW will be heading in soon to see what they can remember.
Teacher's Blog: Week 5
This week we have continued to write our own Anglo Saxon Myth based on the story, the Beowulf. Using drama, we have explored different parts of the story and have used these images to help us create a bank of exciting adjectives, similes and verbs to use in our writing. Some of us have had the opportunity to share our stories with the class, reading out loud. We need to keep thinking carefully about where sentences start and end, using the correct punctuation. Some of us have started to use adverbs in our writing. We also enjoyed the activities and talk from our visitor on Wednesday about the Jewish way of life.
Teacher's Blog: Week 4
Wow! We've had an exciting time this week.
Andy Atkinson, wheel chair rugby and basketball coach, came into our school to talk to us about wheel chair sports!
We learned how to use a wheel chair and make a turn in one! Even the teachers had a go! After that, we played wheelchair basket ball.