Year 5
Gemma Bray (g.bray) on: Year 5
This week we've been lucky enough to finish the projects we began at the start of the half term. Not only have we produced some excellent drama masks, pupils have applied beautiful designs to greek vases.
What other arts and crafts were the Greeks good at? What craft items could you produce at home? If you were to decorate something with pictures of what was important in your life, what would it be?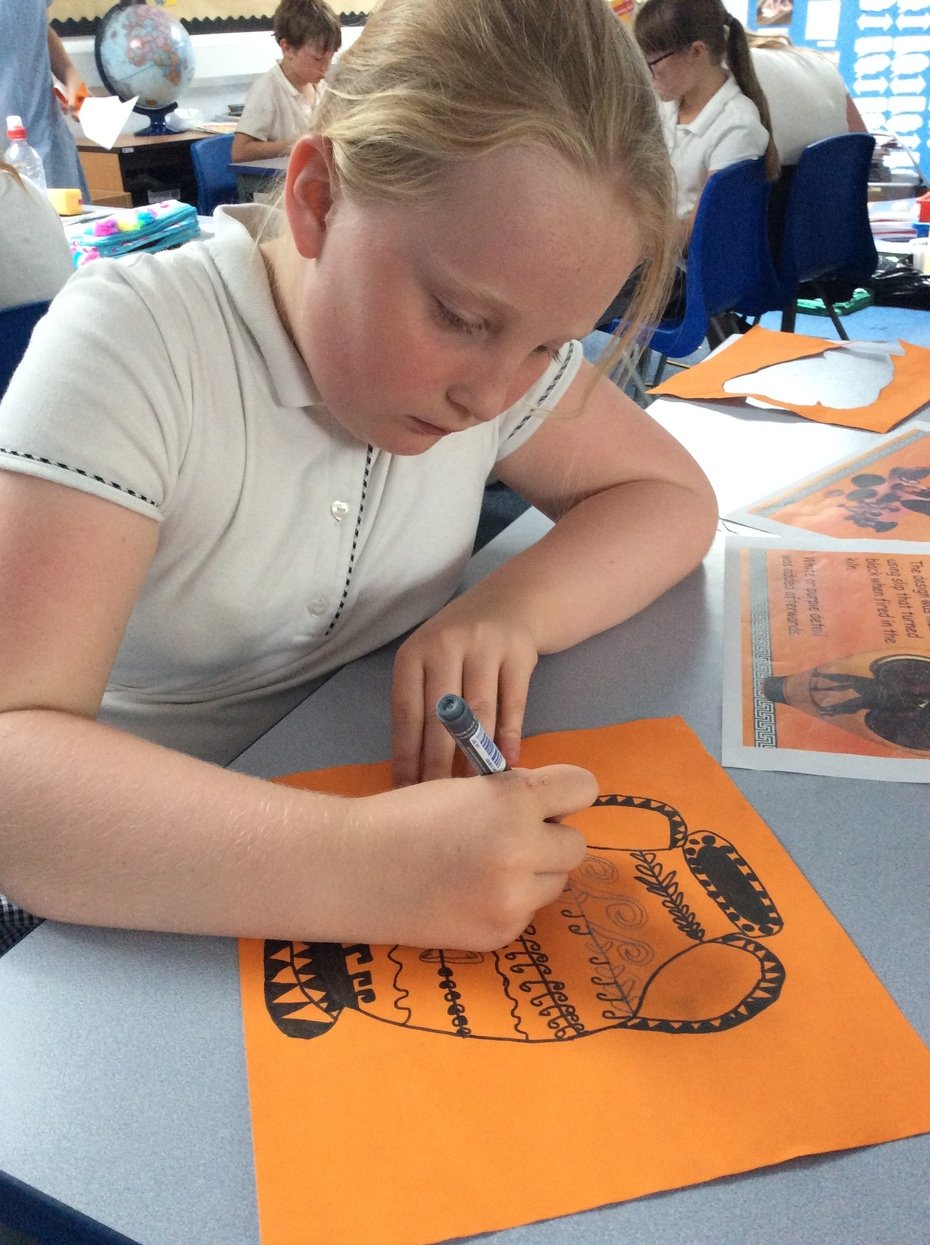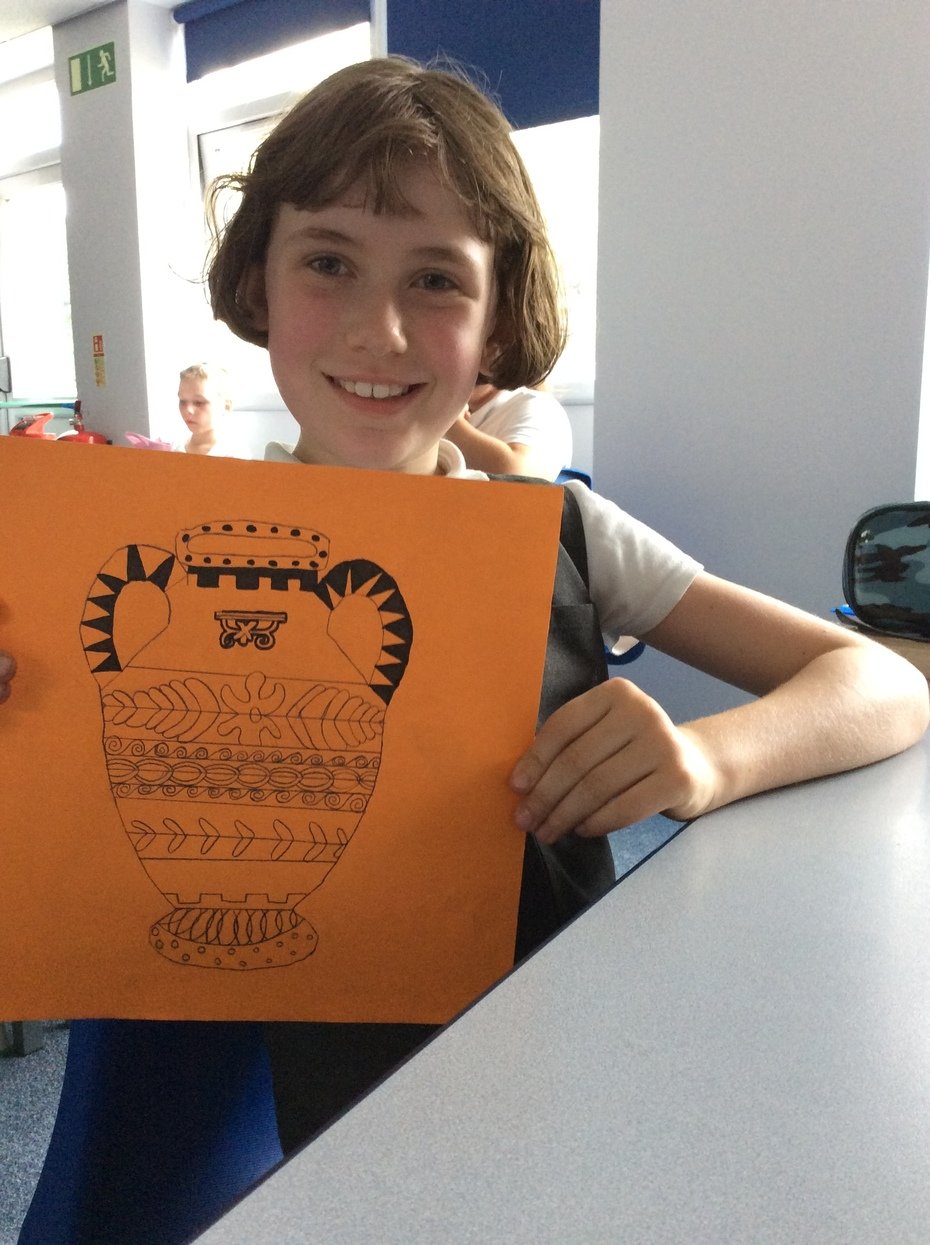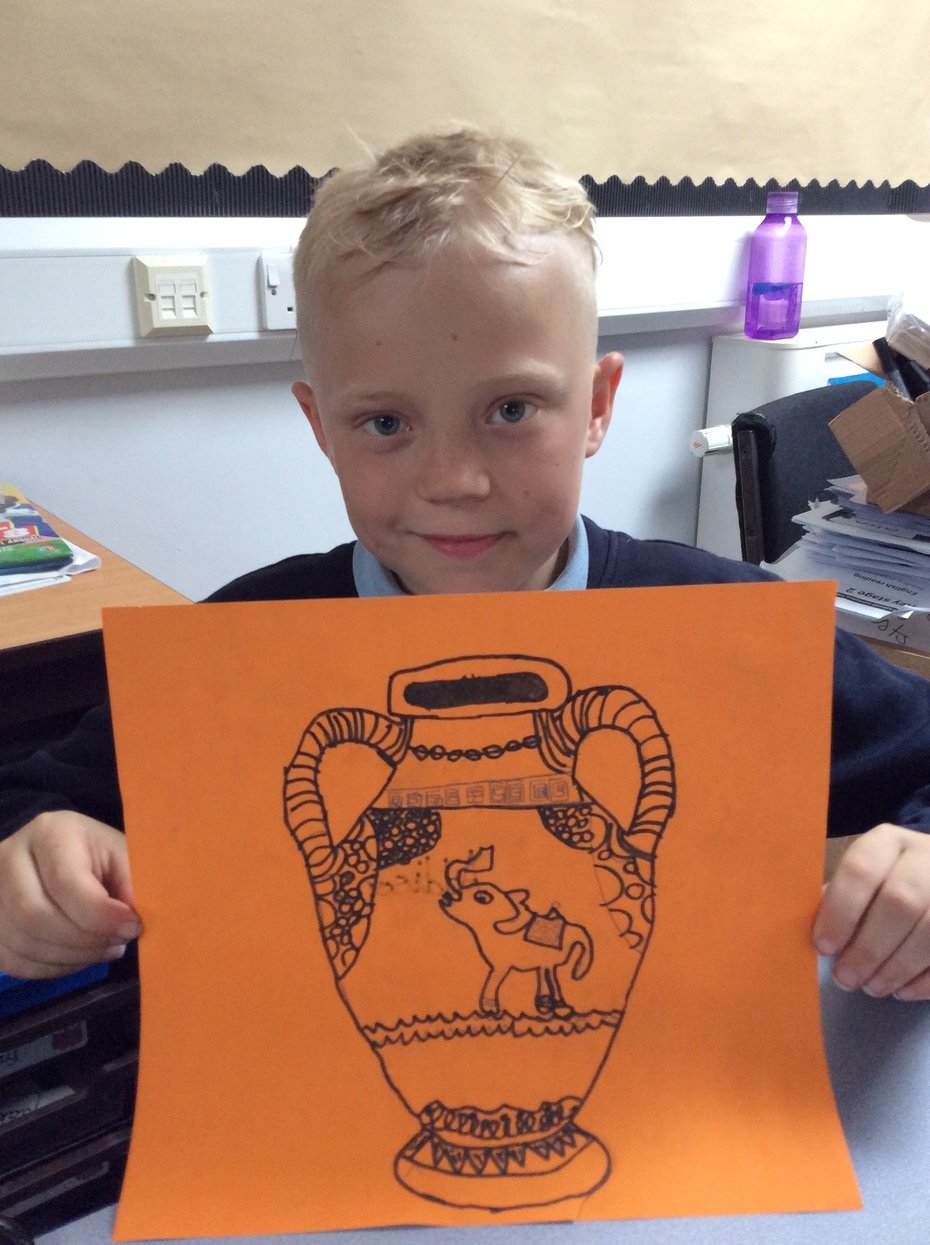 ---
Gemma Bray (g.bray) on: Year 5
This week, year 5 were lucky enough to be invited to Bruntcliffe Academy to gain an insight into high school life! The pupils had a wonderful time taking part in English, science and art lessons. We've got even more motivation to work hard in year 6 now!
What did pupils think of their experience? What subjects would they like to study at high school? How might this lead to a career? What job would they like to do?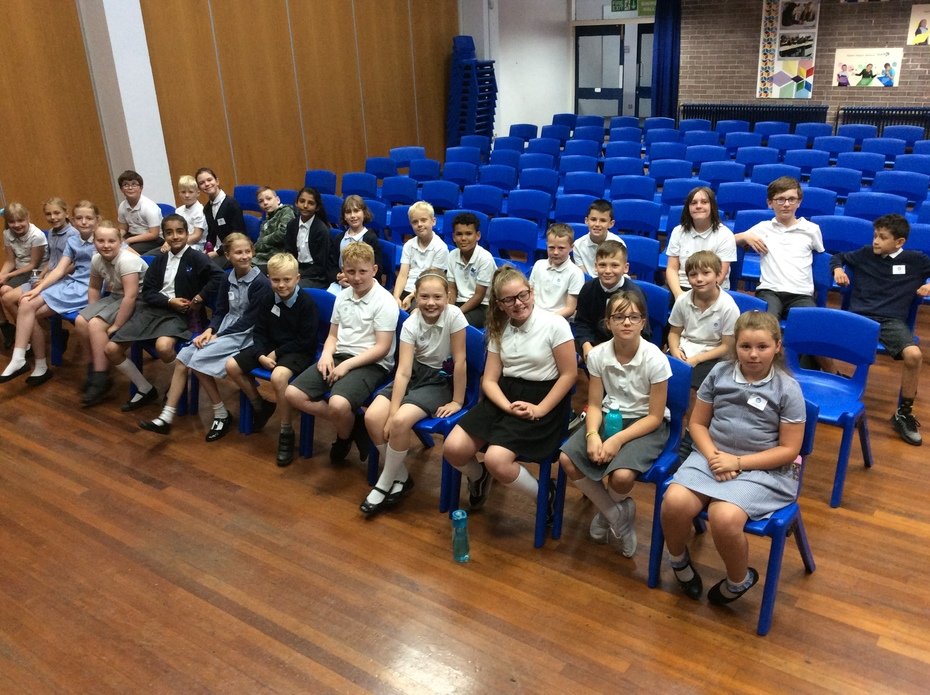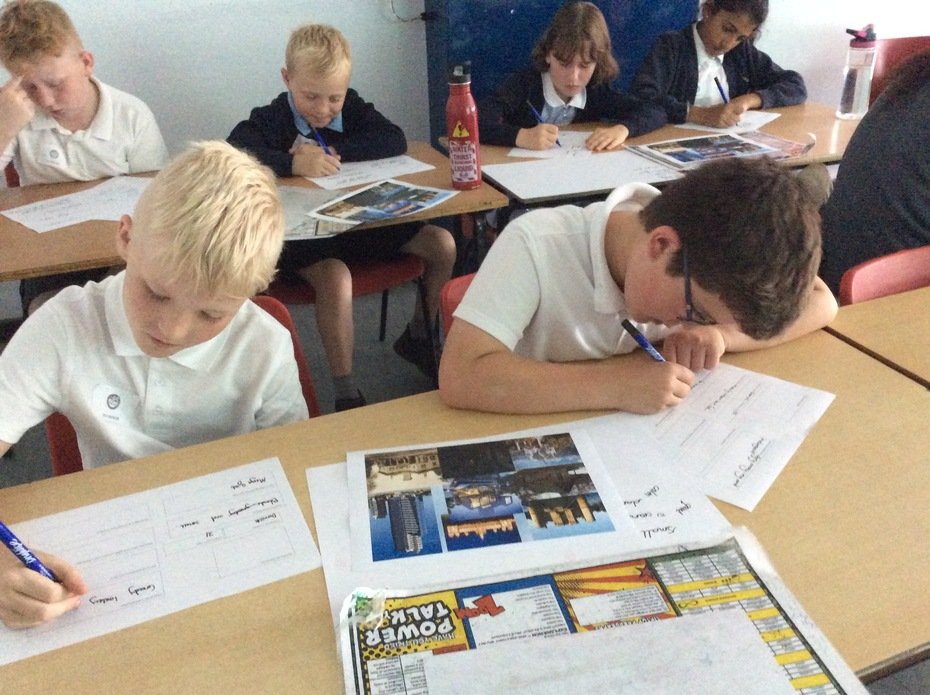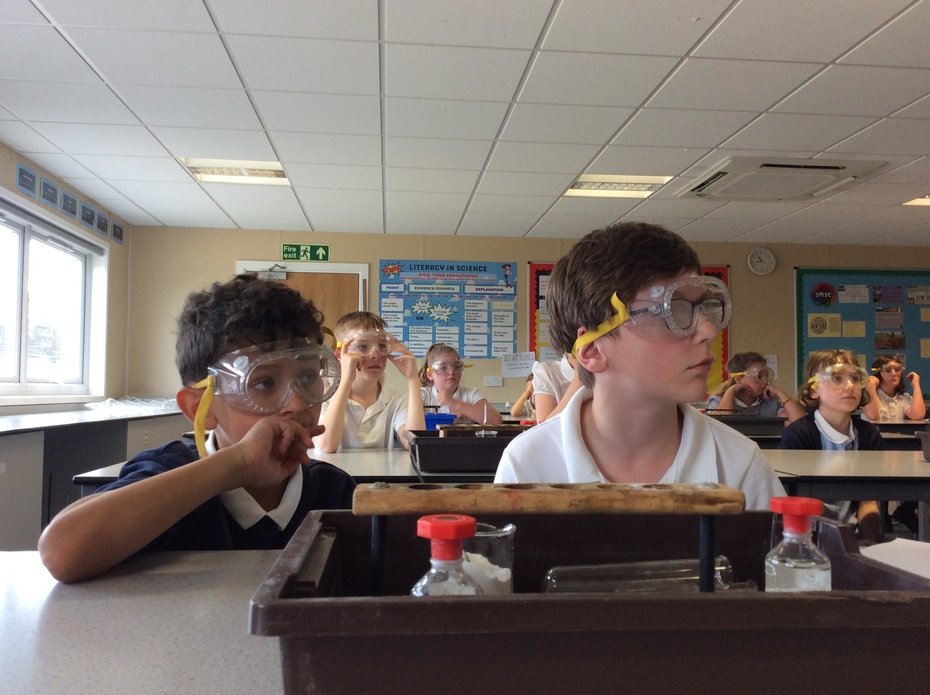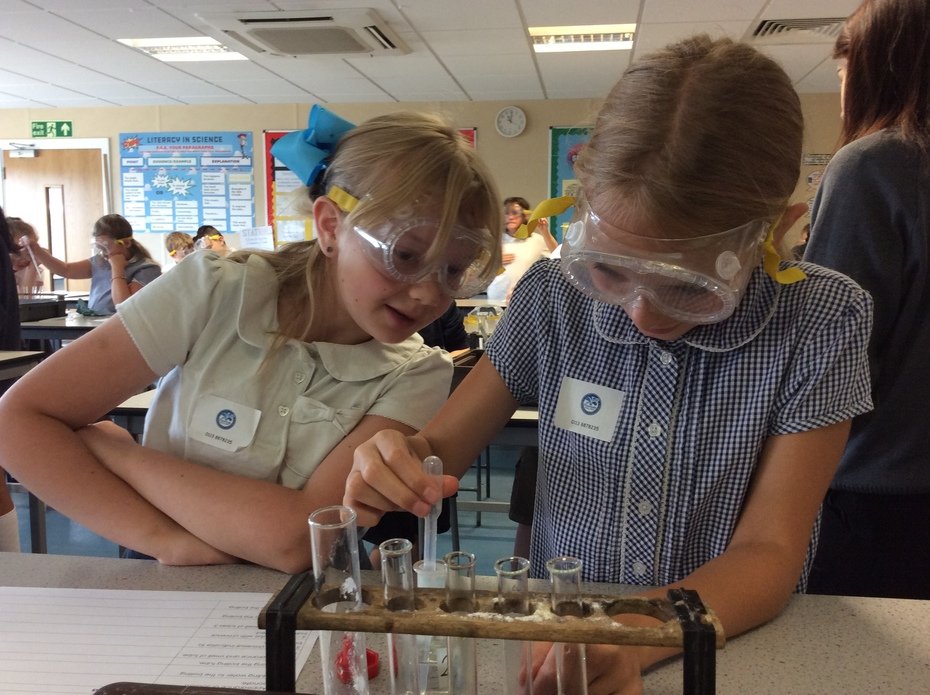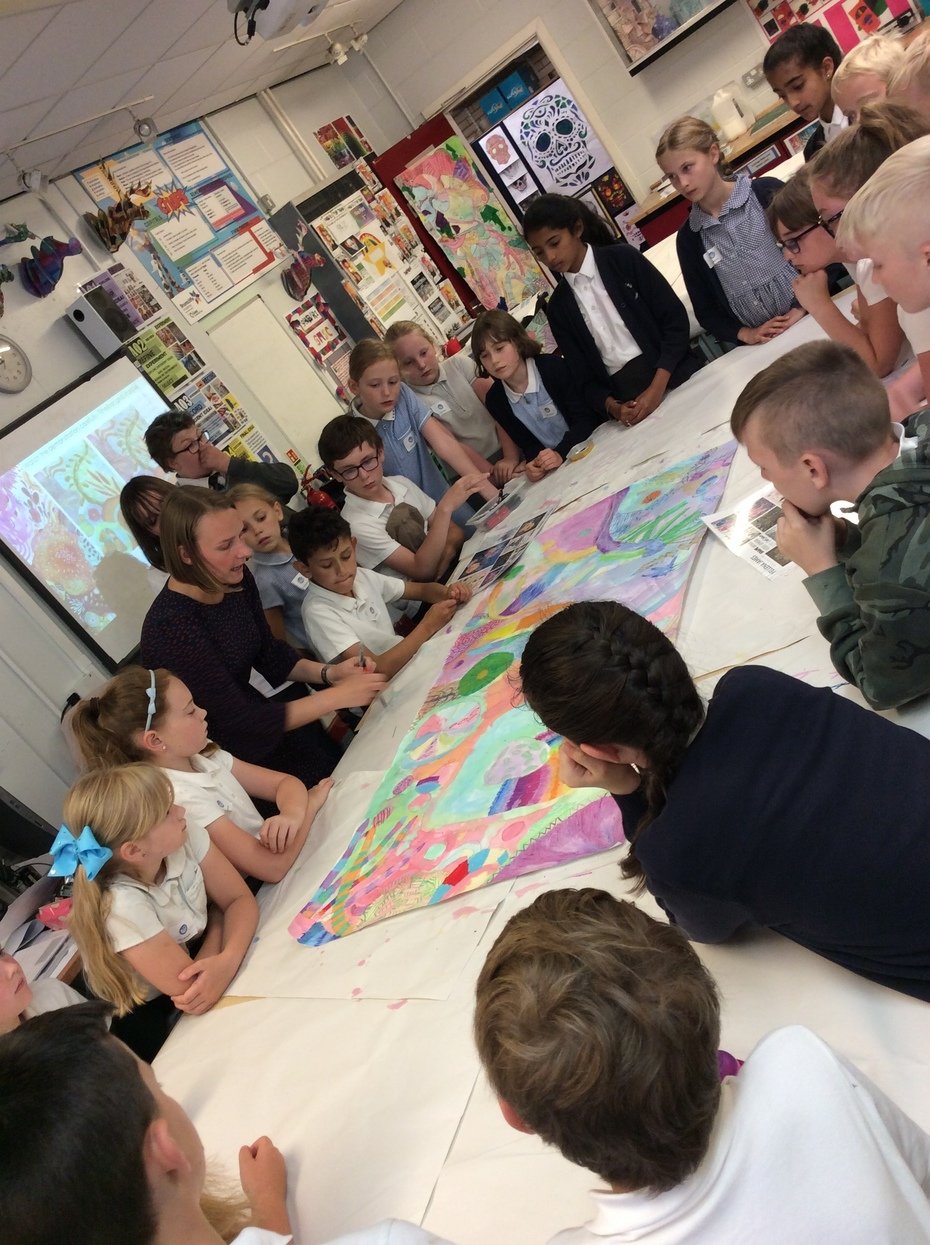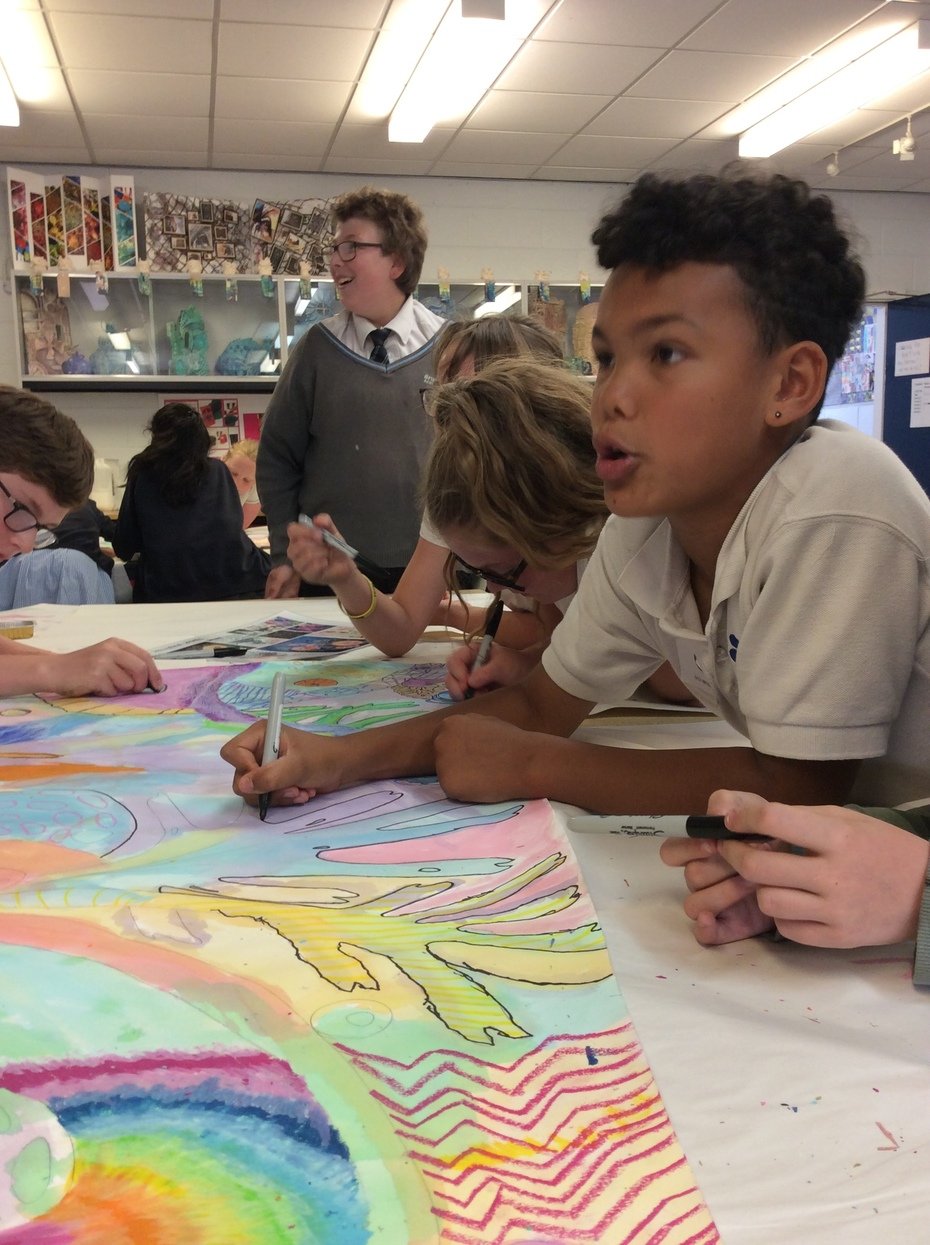 ---
Gemma Bray (g.bray) on: Year 5
Over the last couple of weeks we've been getting very messy with paper mache! By mixing a PVA glue and water mixture, dipping our newspaper in the mixture and then covering an inflated balloon, we're creating the face shape upon which we'll add facial details.
What is the shape of your face? How can you change the emotions you show on your face? Can you practice in the mirror? Why might masks be good to represent emotions? How does the size of a Greek theatre make it difficult to see a performer's face?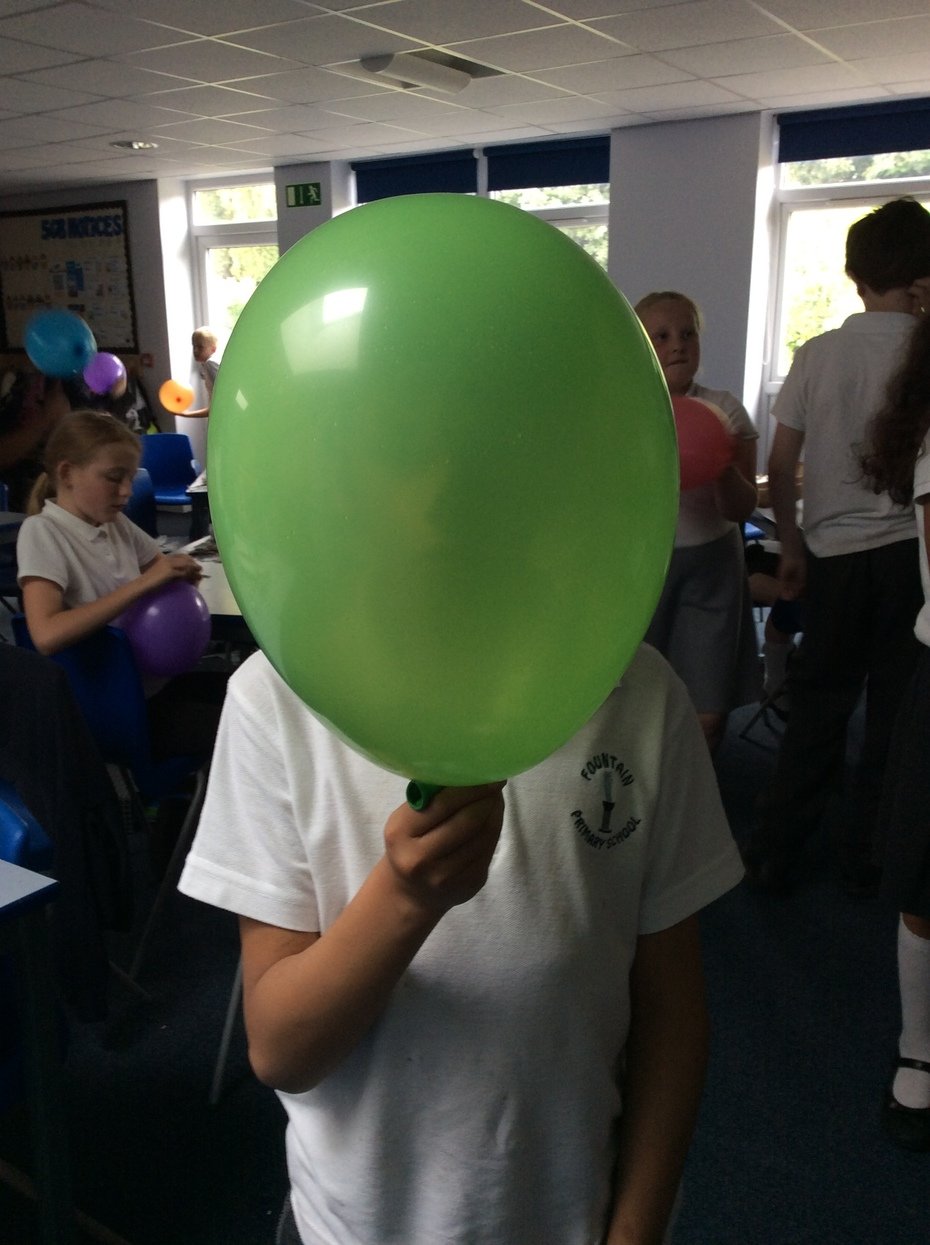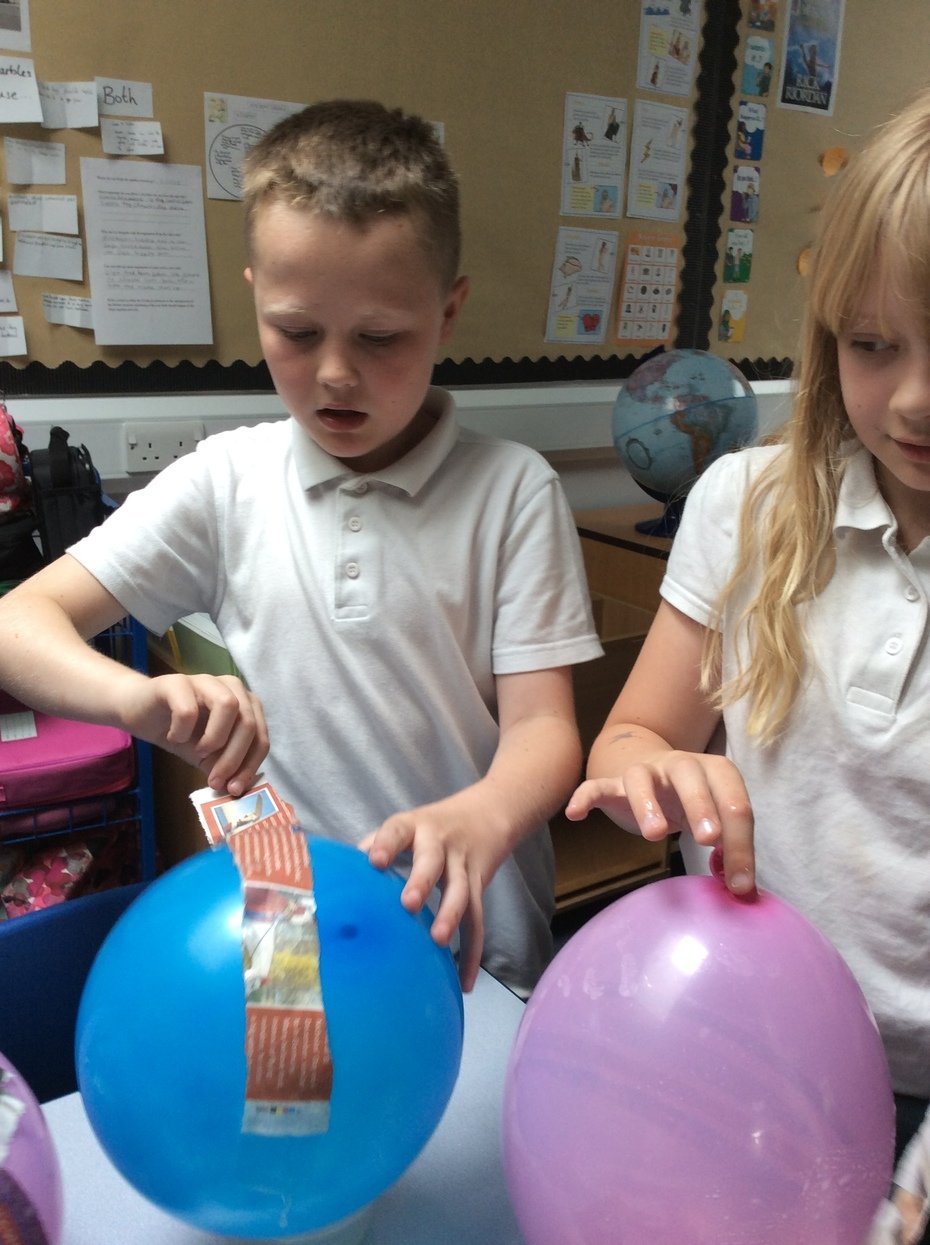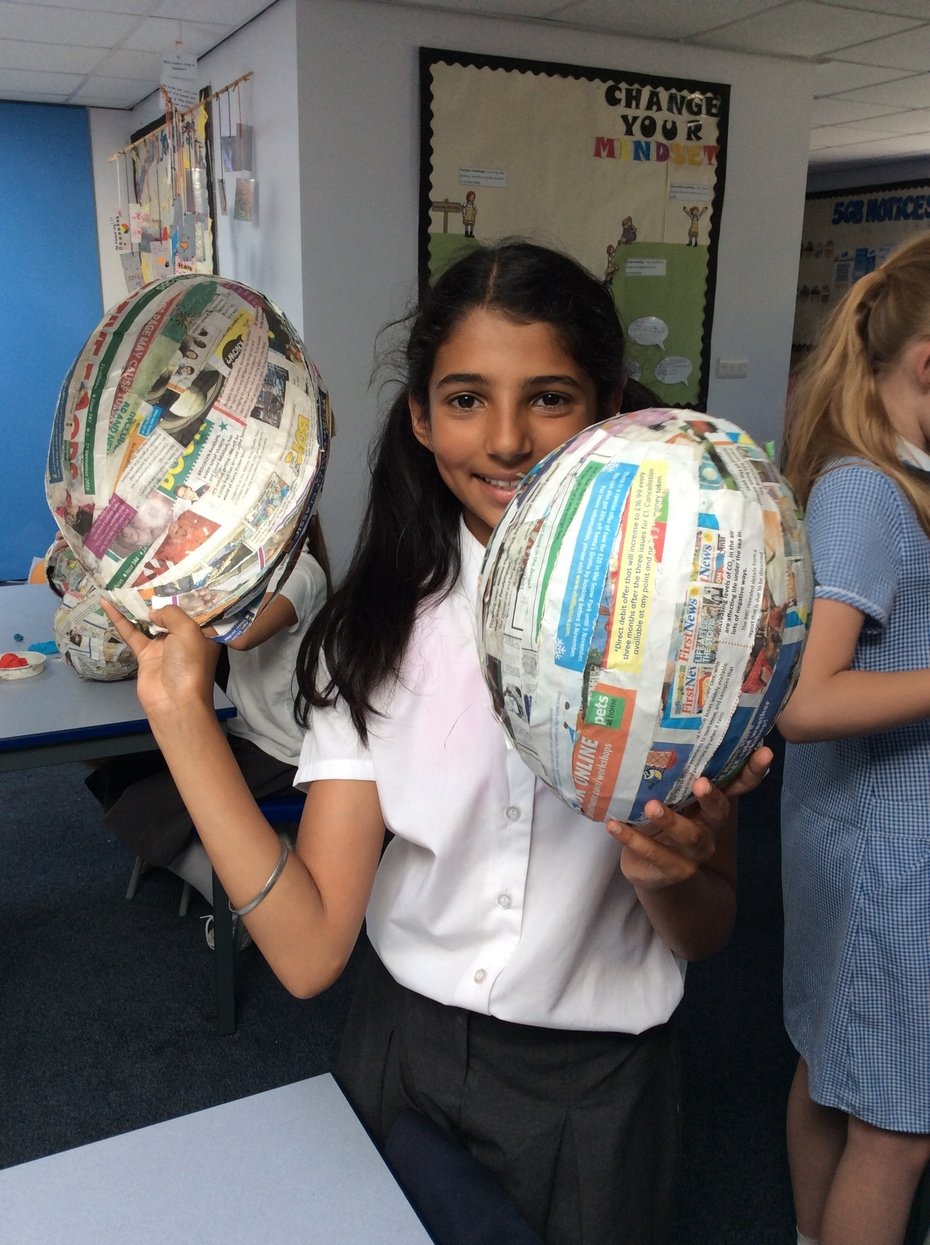 ---
Gemma Bray (g.bray) on: Year 5
We've had a very busy week with pupils completing their practice SATs papers. This was to help us identify any gaps in knowledge before we move into year 6, and we are proud to say that the pupils did themselves proud! They are on a firm footing to see great success next year. We spent the rest of our week looking at factors and division.
What should we do if there are gaps in our knowledge? Is it easy or difficult to say "I don't know"? Where could we go to find the answer? How can good attendance help us?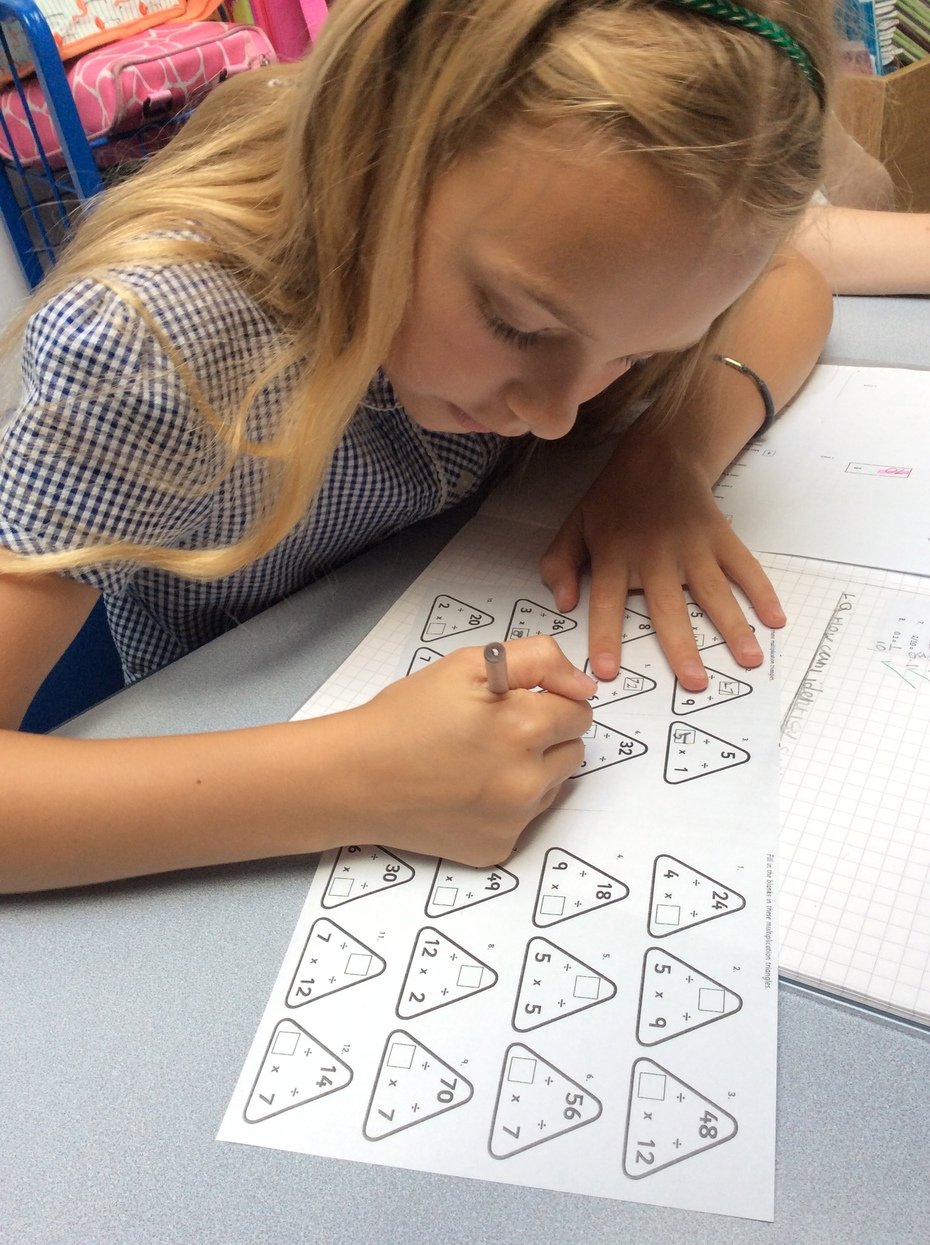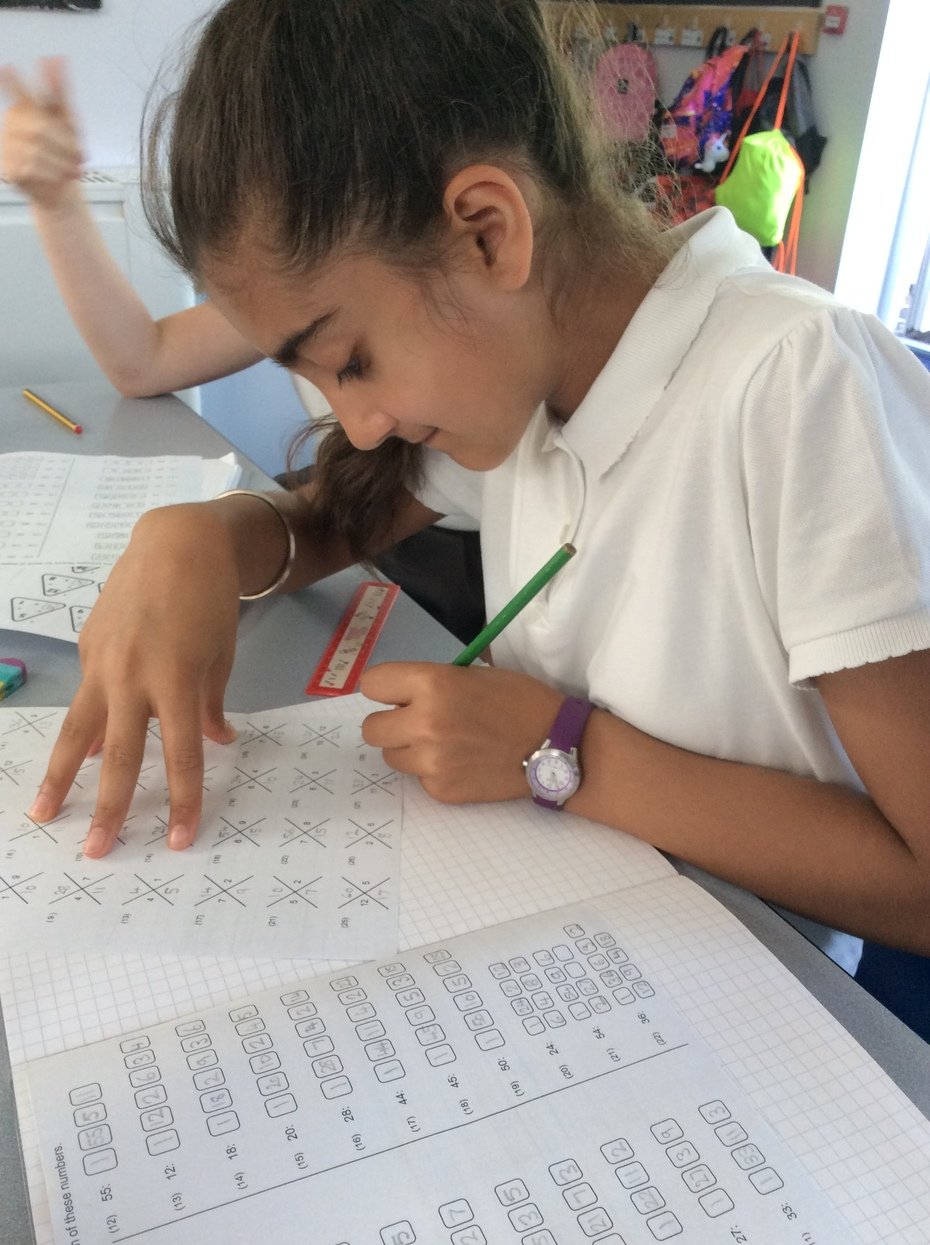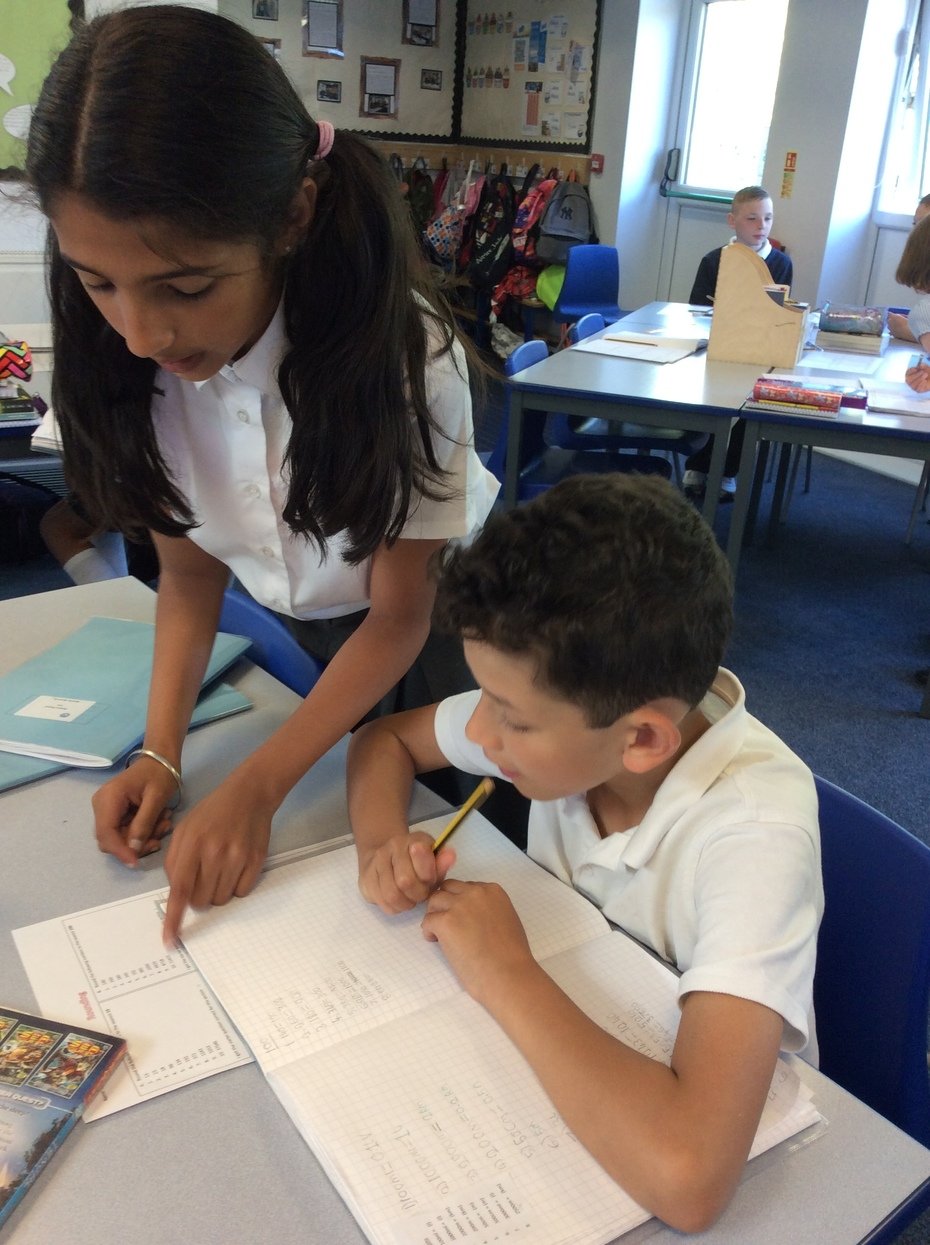 ---
Gemma Bray (g.bray) on: Year 5
This week in English we have been writing letters for a range of purposes - to inform, to persuade and to thank. We were especially pleased to be able to write to our Chair of Governors, Alison Carter, to thank her and the IT company Sogeti for donating this wonderful fountain, which is now placed near the entrance. Thank you so much!
Have you got something to be thankful for? If you could write a letter to someone, who would it be? Next time you have a birthday or Christmas, could you write some thank you notes? Maybe you could find a pen friend in another country to write to?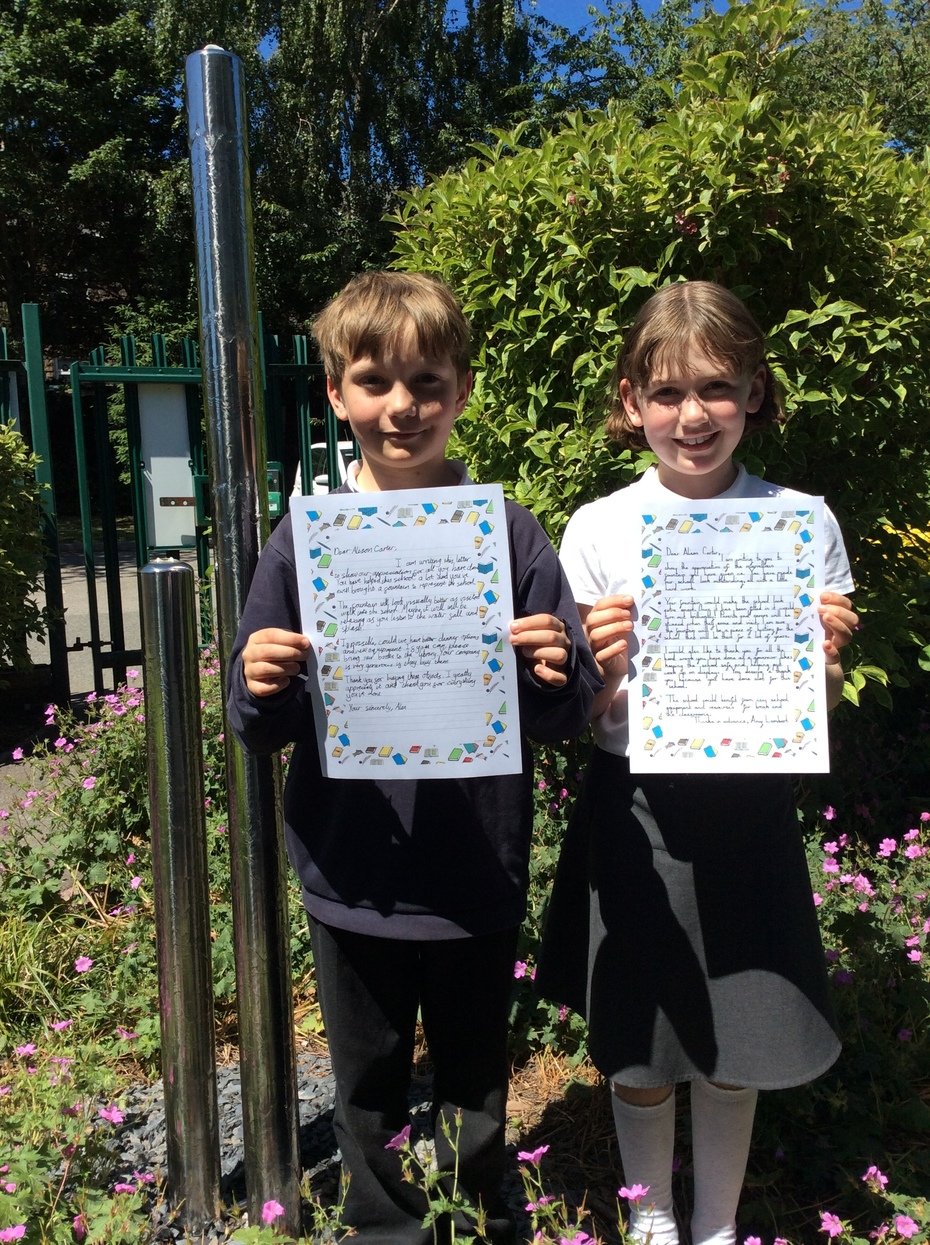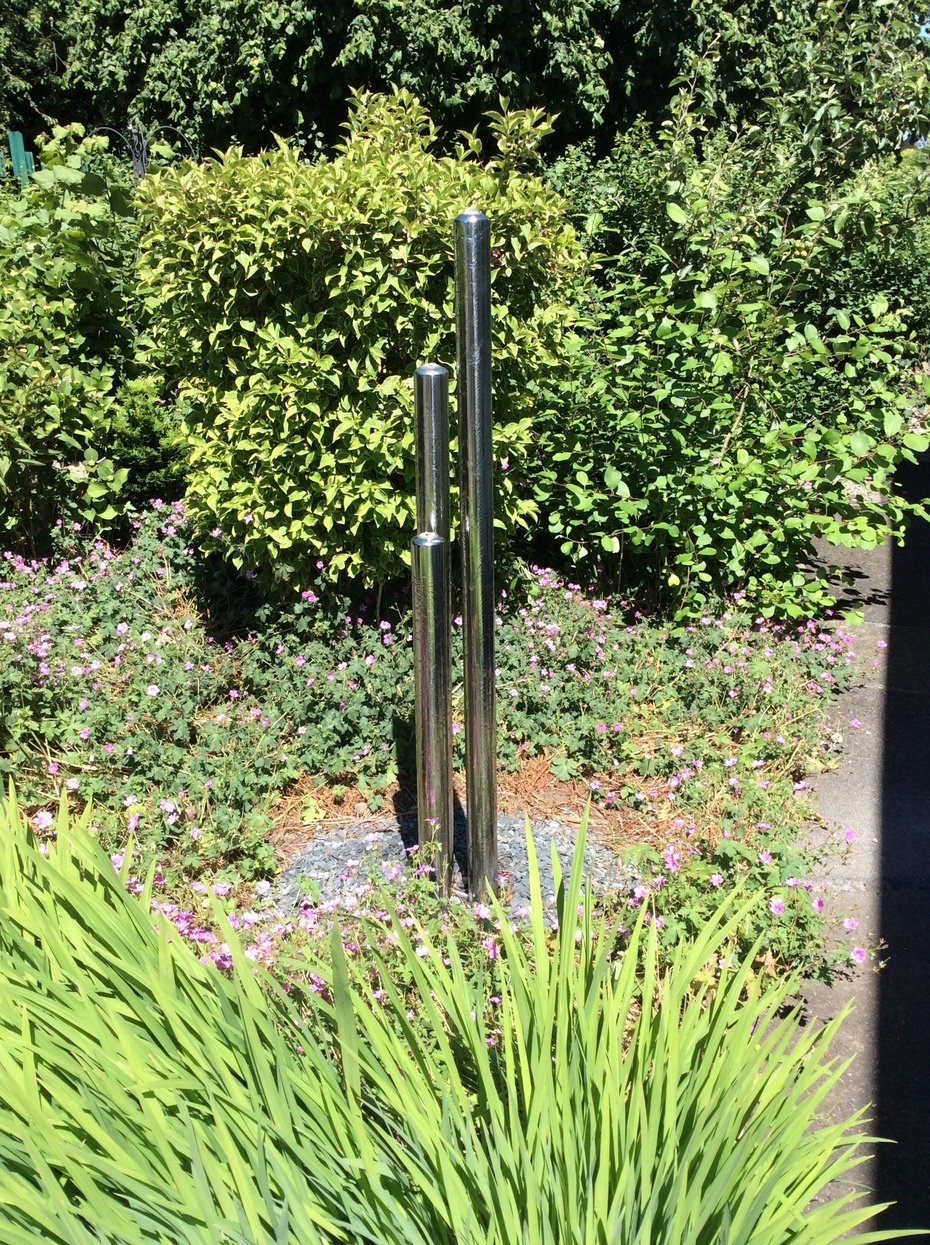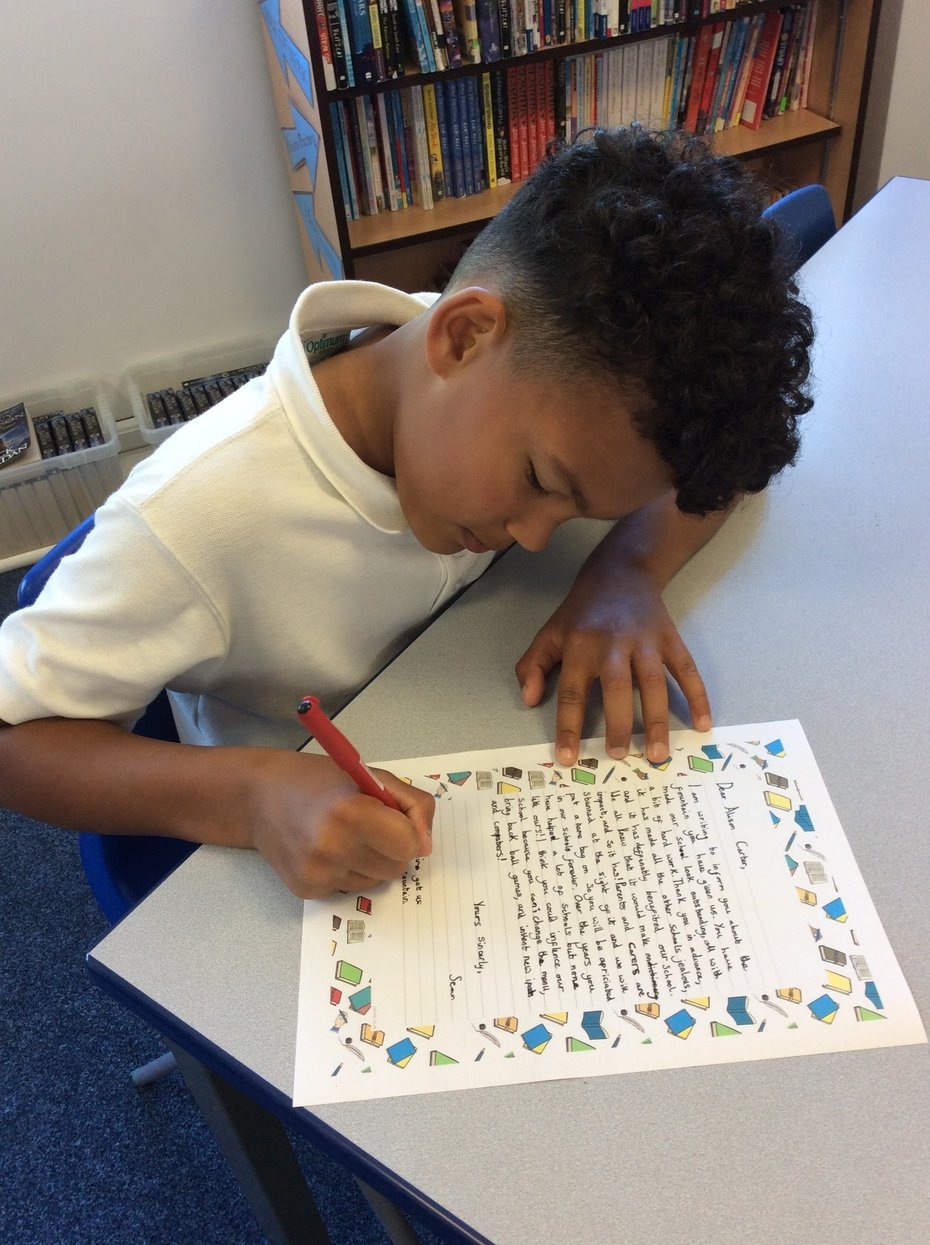 ---
Gemma Bray (g.bray) on: Year 5
Yet another active week! We're always trying to stay on the move to keep our bodies healthy at Fountain. We'd like to welcome our new PE Partner, Mr Dove - he's been working us hard and it's been so much fun!
What is agility? Why is it important in games? How can you have a positive mindset when competing against others? How can listening to and following instructions help make us better athletes?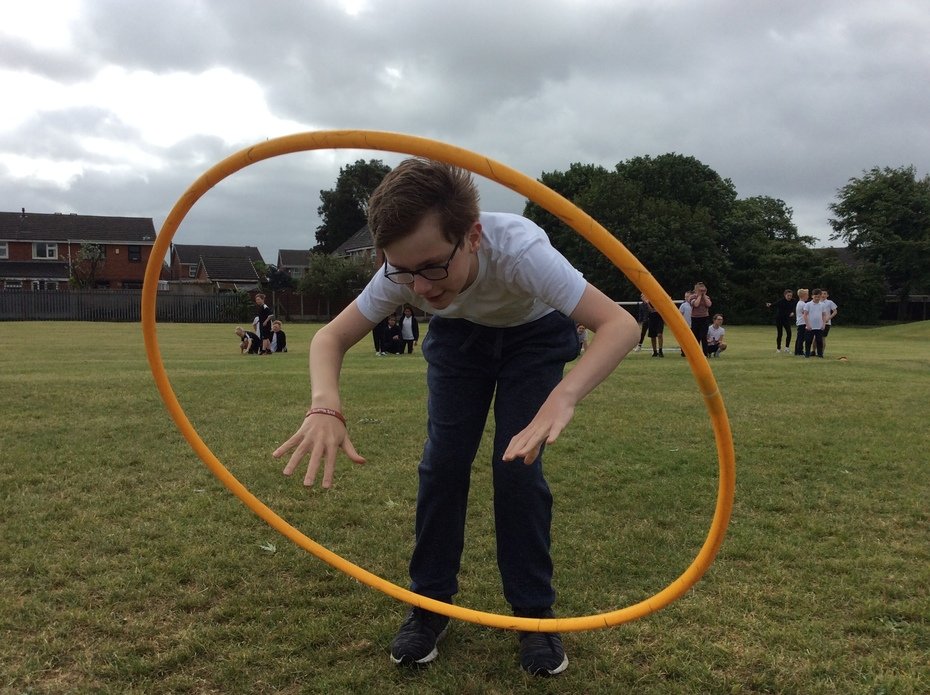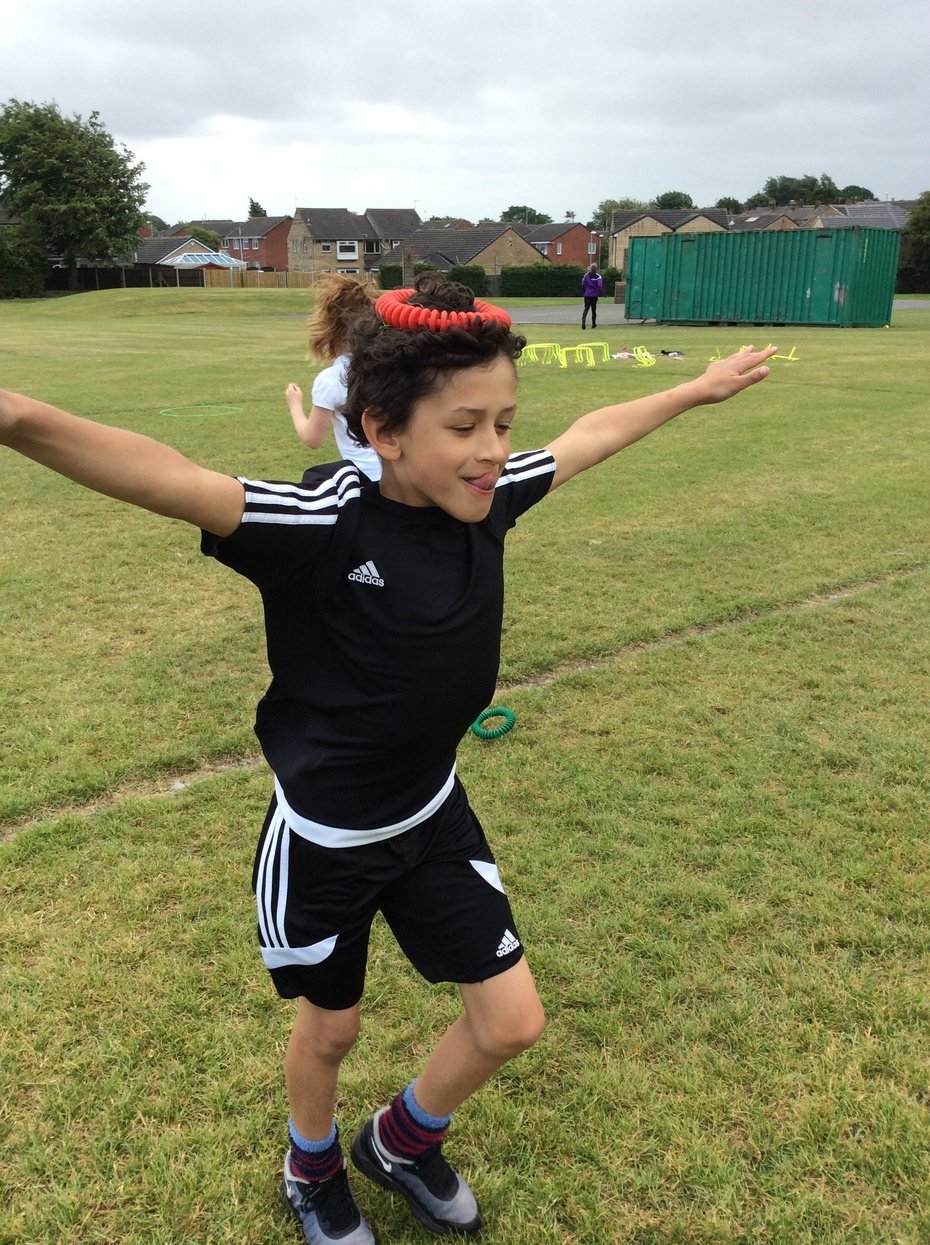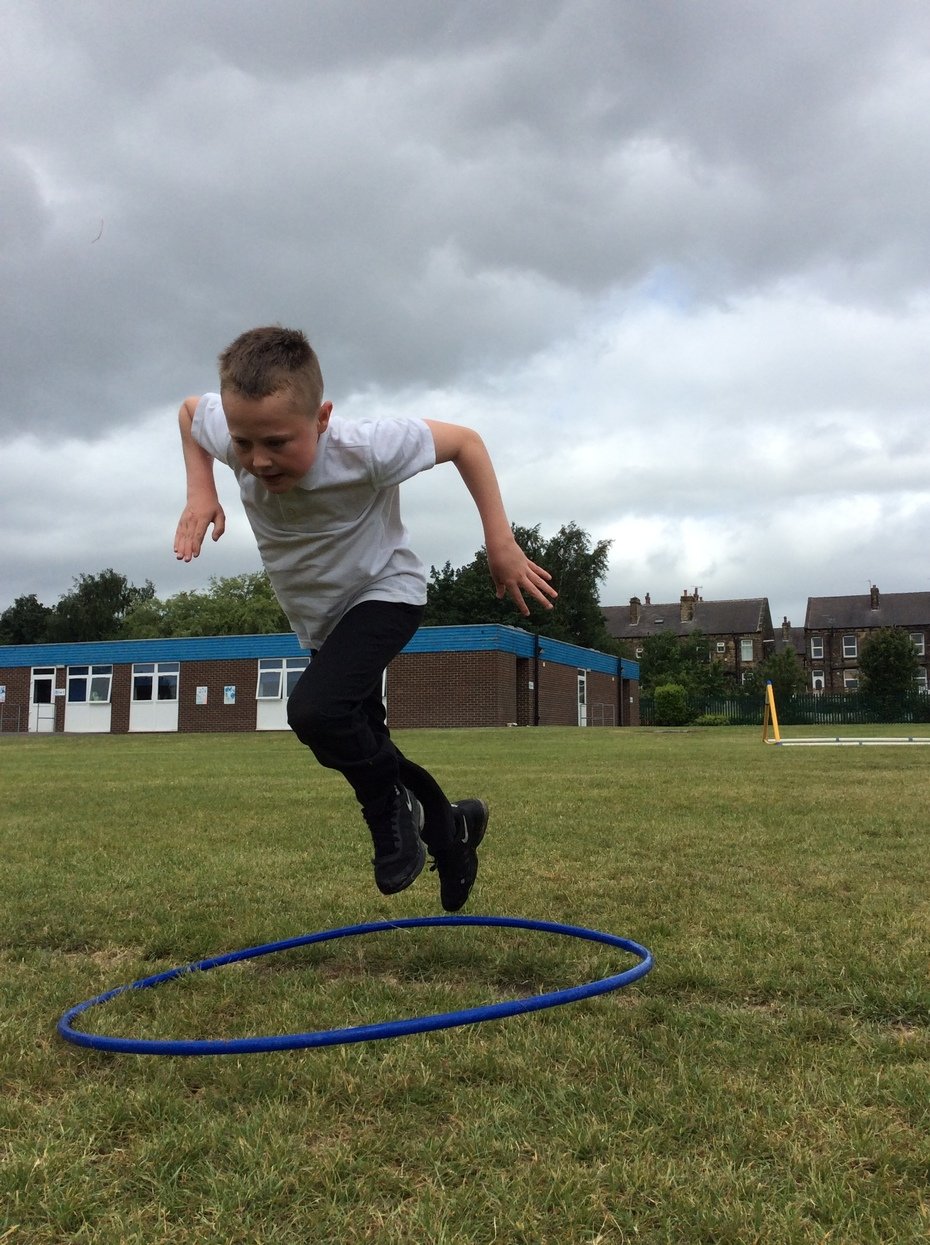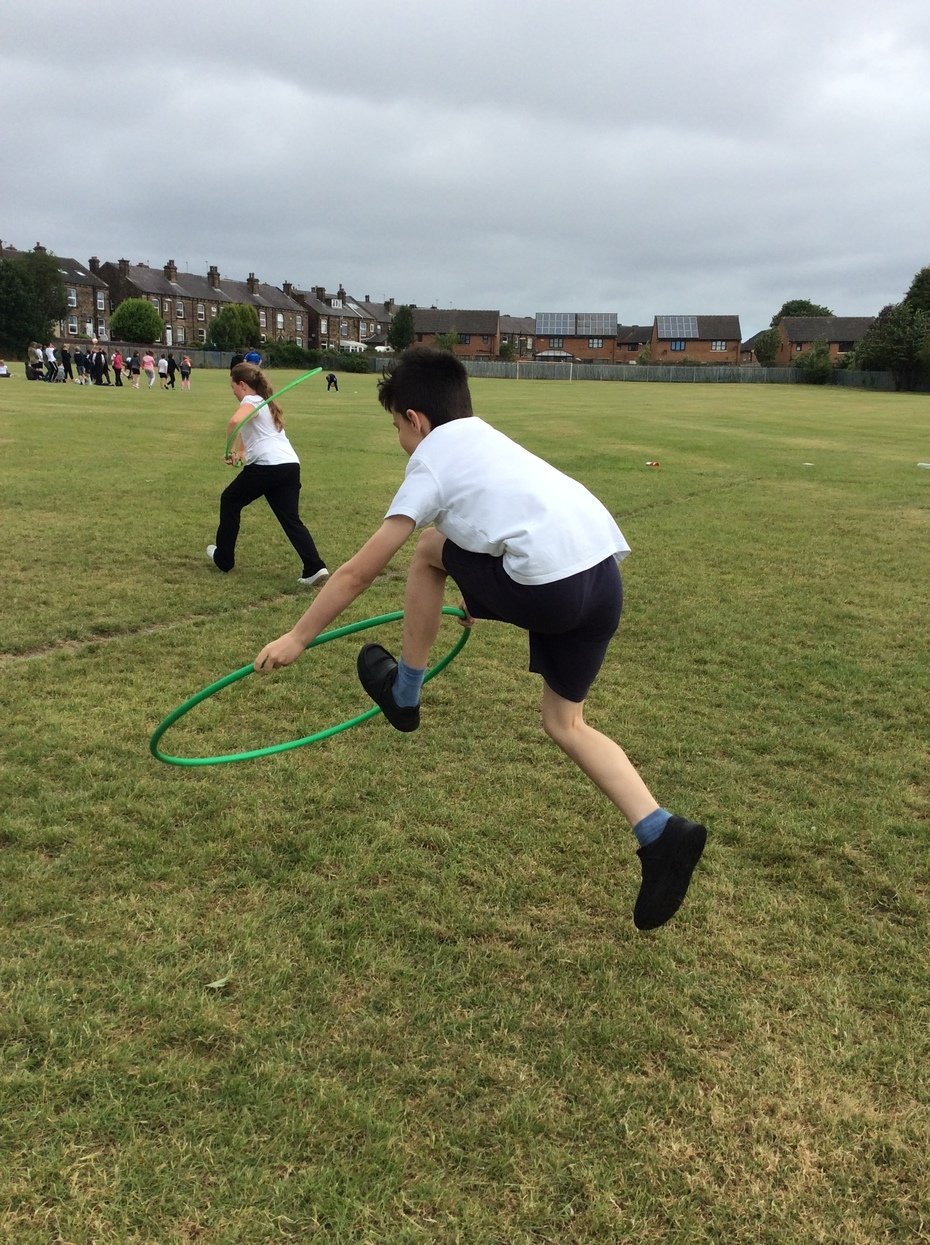 ---
Gemma Bray (g.bray) on: Year 5
This week in Year 5, pupils have been taking part in our Health and Wellbeing week. We've taken part in lots of active events with Skipping Schools, PE Partners, Dentaid and even the Leeds Rhinos! What is a pretzel skip? How can exercise keep us healthy? How often should we be active? If you could make a sport your career, which would it be?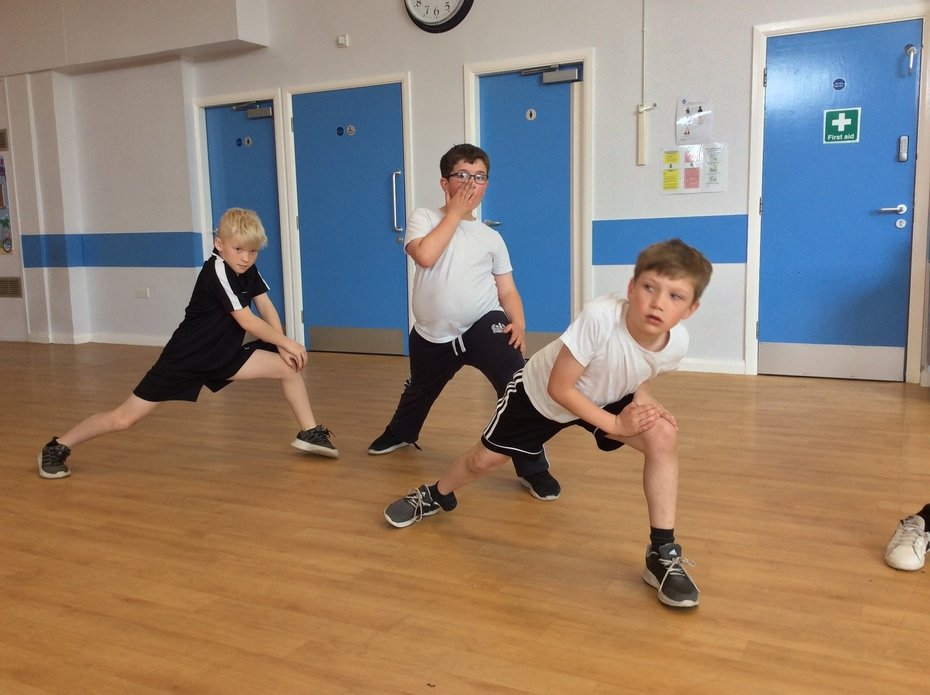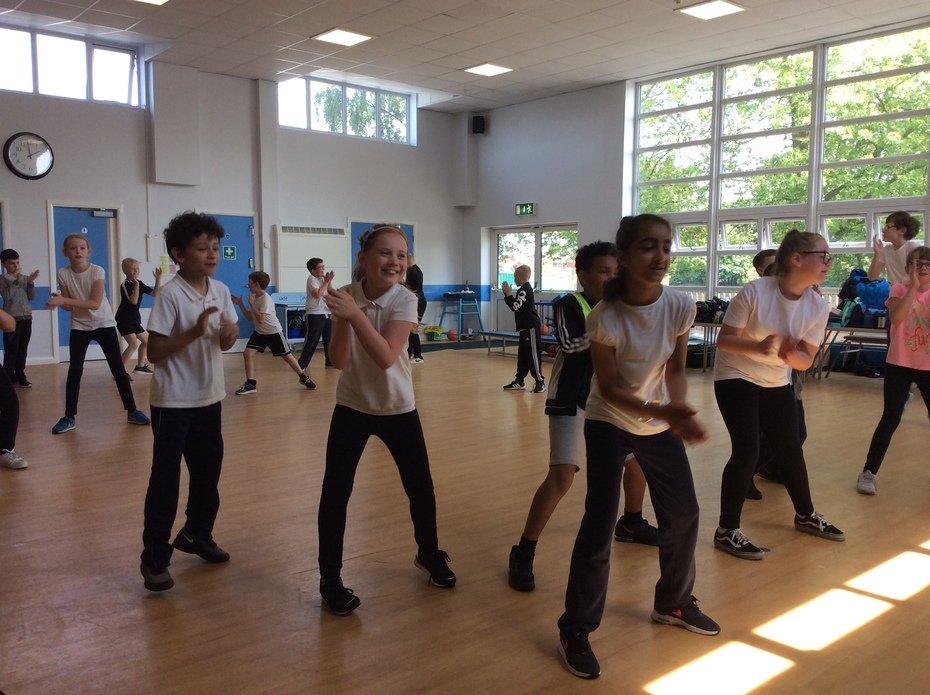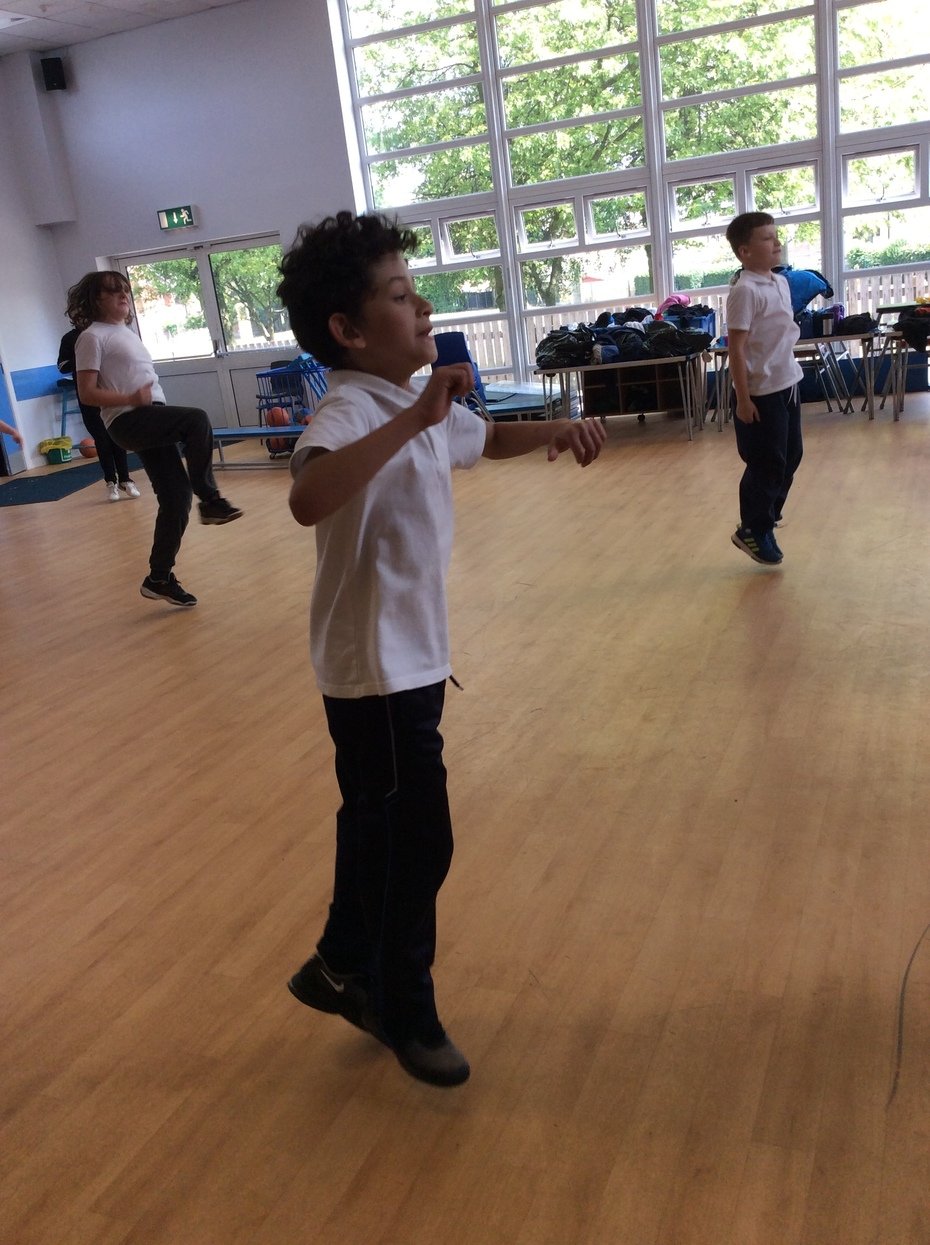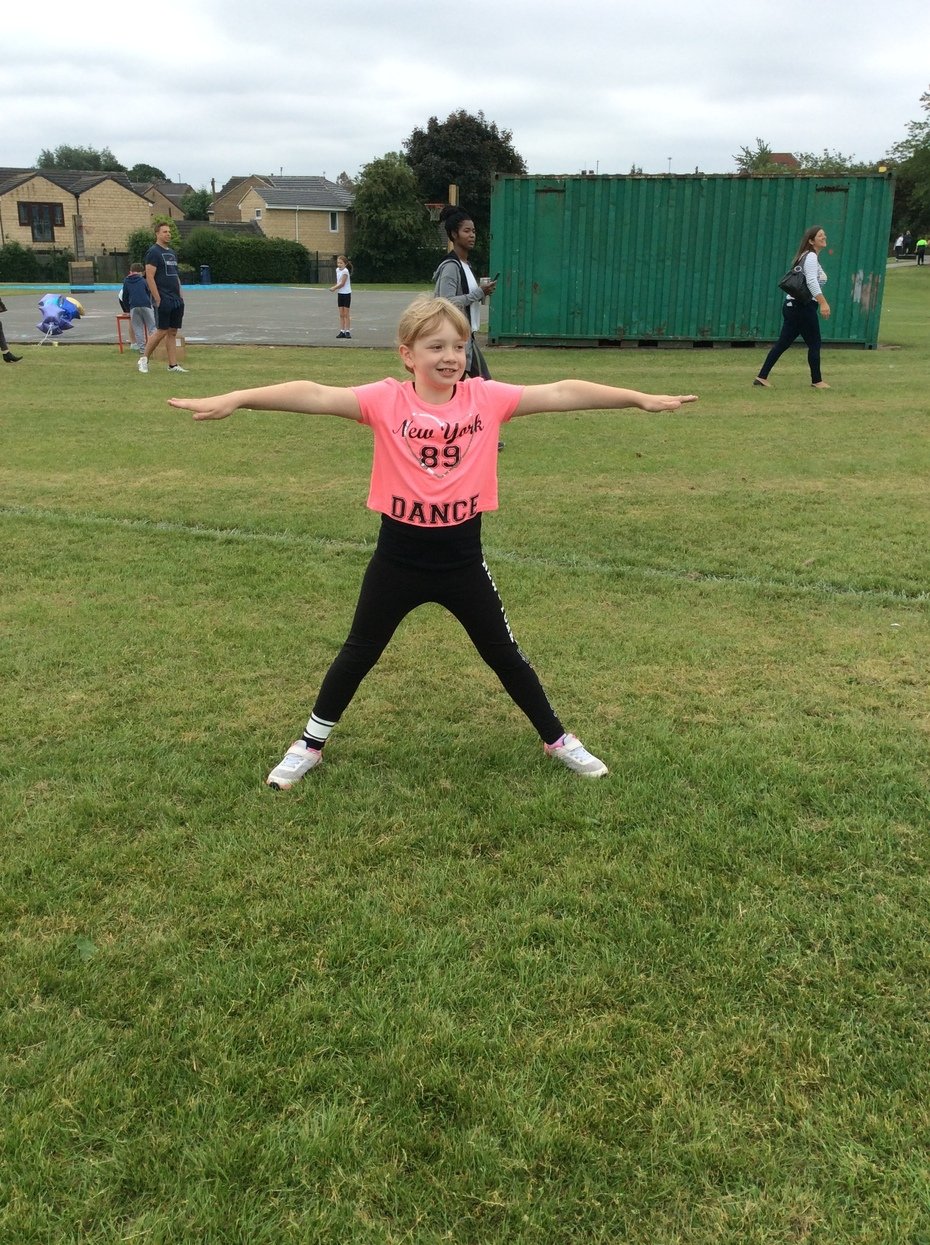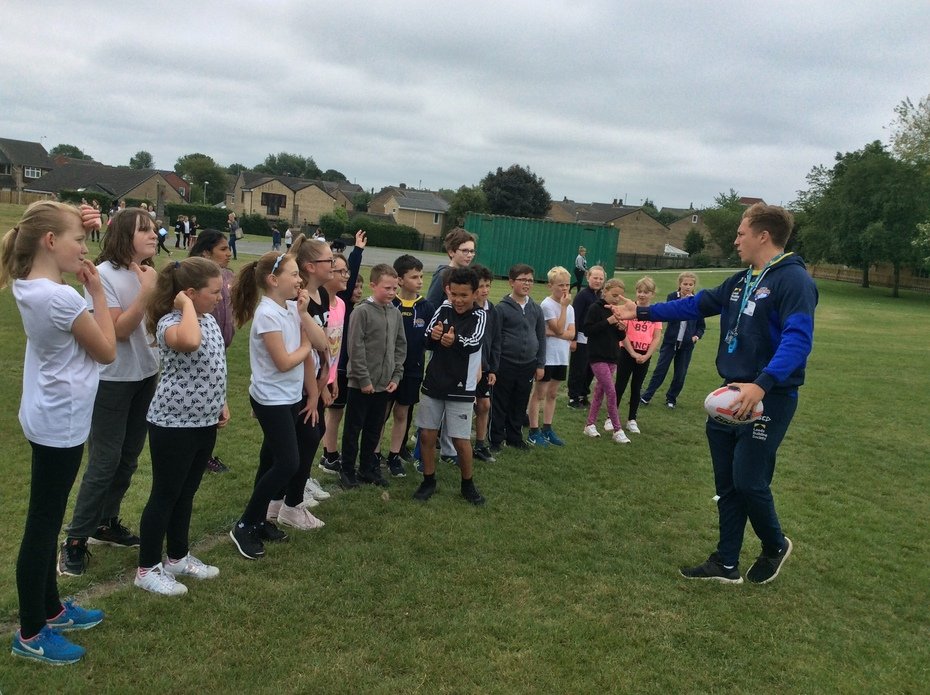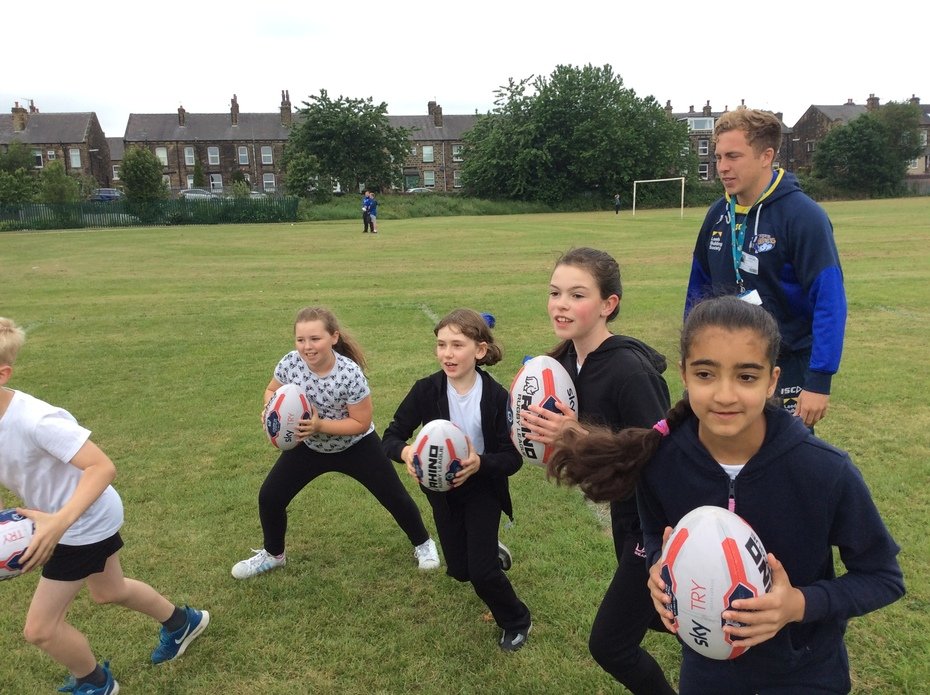 ---
Gemma Bray (g.bray) on: Year 5
It's been a busy final week to this half term in year 5!
In maths, we have been using protractors to accurately measure acute and obtuse angles before drawing our own. We can now confidently identify right angles, which are 90 degrees. We also recapped different methods for finding the area and perimeter of rectilinear shapes. What is the difference between area and perimeter? What advice would you give to a friend when they are calculating area and perimeter?
We had to use our growth mindsets in English this week, but it really paid off when we were able to write some fantastic 'flashback' stories using a range of tenses. Applying key vocabulary and knowledge about the Athenians and Spartans from our topic lessons ensured that we interested our audience and we were all really proud of the final stories! Can you write a sentence in the present continuous tense? Which type of verbs could you include when using the future tense?
In science, we researched Jane Goodall – a naturalist – so that we could create detailed fact-files. We found out that she was born in 1934 and attended the University of Cambridge. She is the former president of Advocates for Animals, which campaigns against the use of animals in medical research, zoos, farming and sport.
To finish the week, we had lots of fun playing dodgeball in PE! However, it was also a sad day as it was Mr Abosch's last day. We want to thank him for all the hard work he has done over the years and wish him lots of luck in his new adventure! You will be missed!
We hope that you all have a fun and relaxing break and look forward to our final half term together!
---
Gemma Bray (g.bray) on: Year 5
This week, pupils have been practicing their athletics skills. We've been building up to Sports Day and some pupils will be selected to go to Bruntcliffe for a inter-school competition. Now we know how the Spartans felt after they were training hard for battle!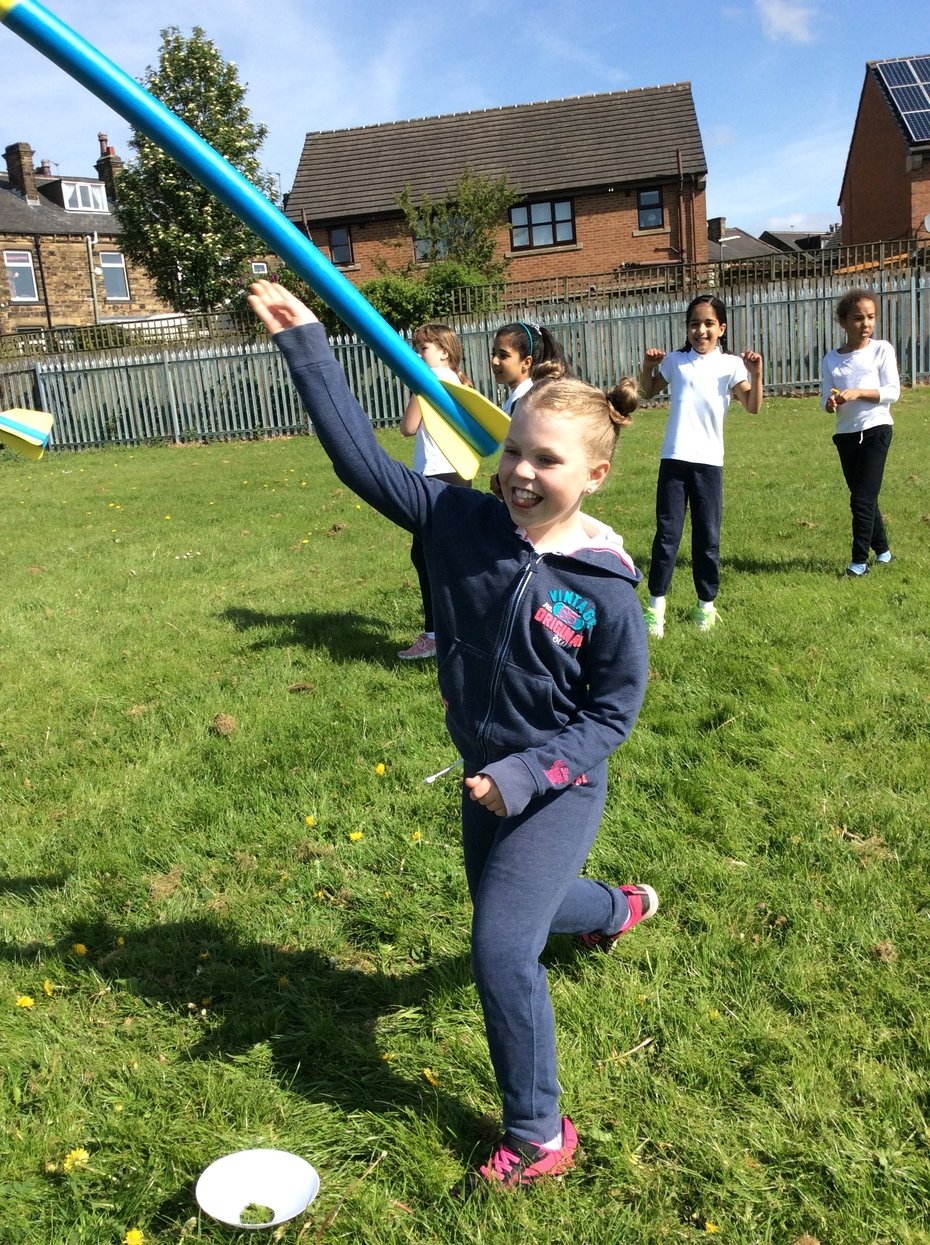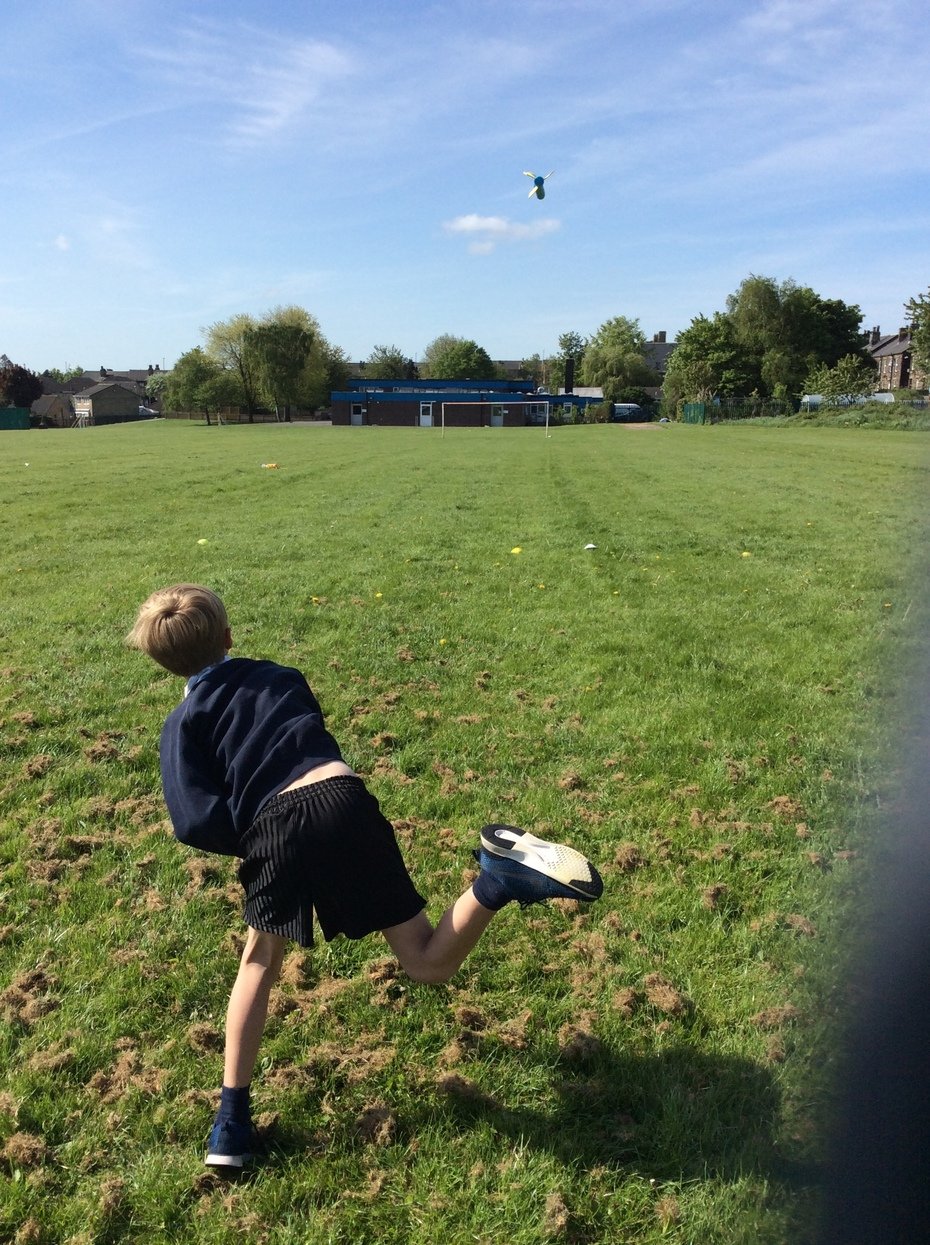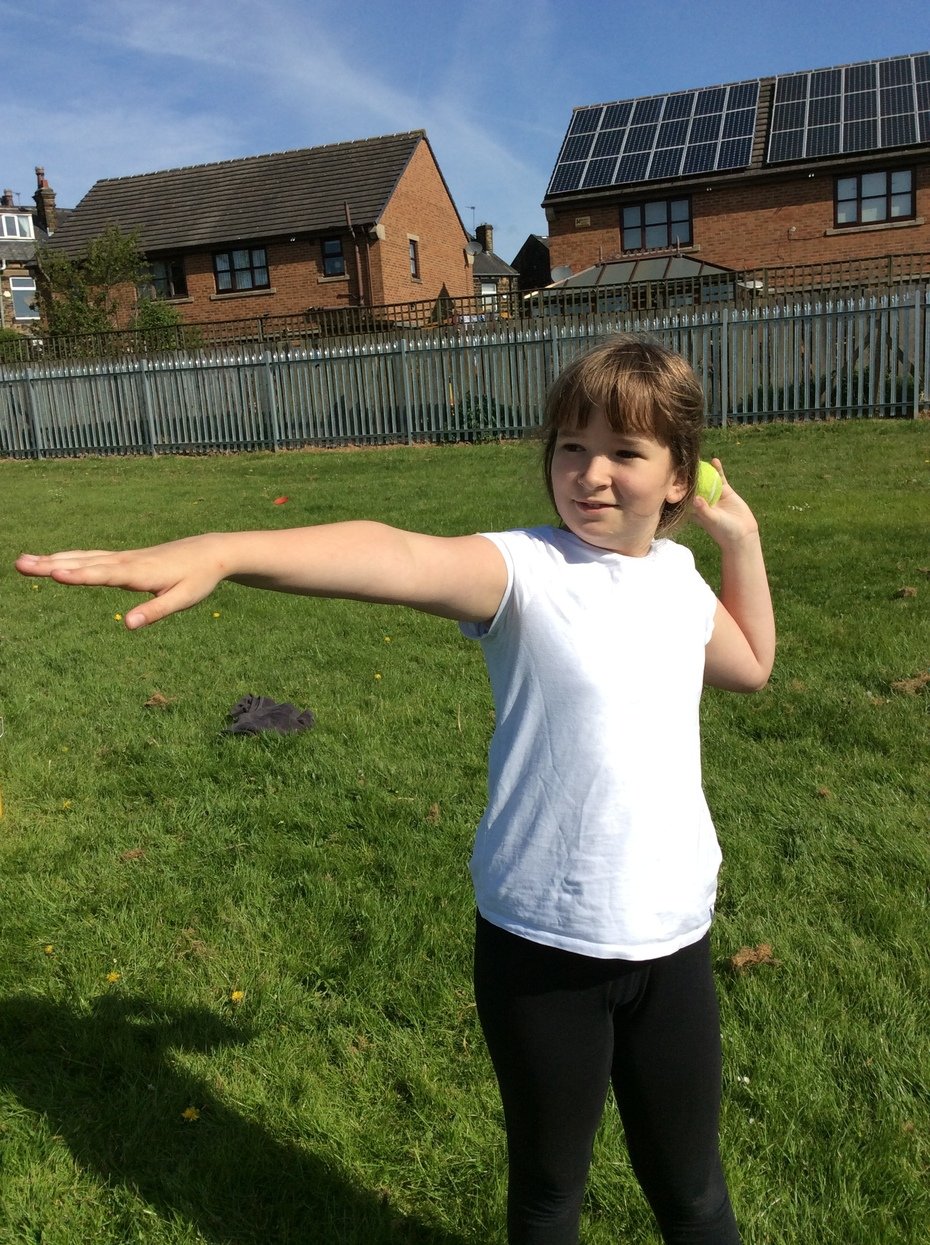 ---
Gemma Bray (g.bray) on: Year 5
This week we've been making the most of the nice weather and thinking about holidays! Pupils have been using persuasive techniques (repetition for effect, powerful adjectives and hyperbole) to try and convince an audience and readers that their product or holiday destination is the best. By giving each other constructive feedback they've been able to share expertise and improve their work. What will you do for the bank holiday? How could you convince someone that they should do the same?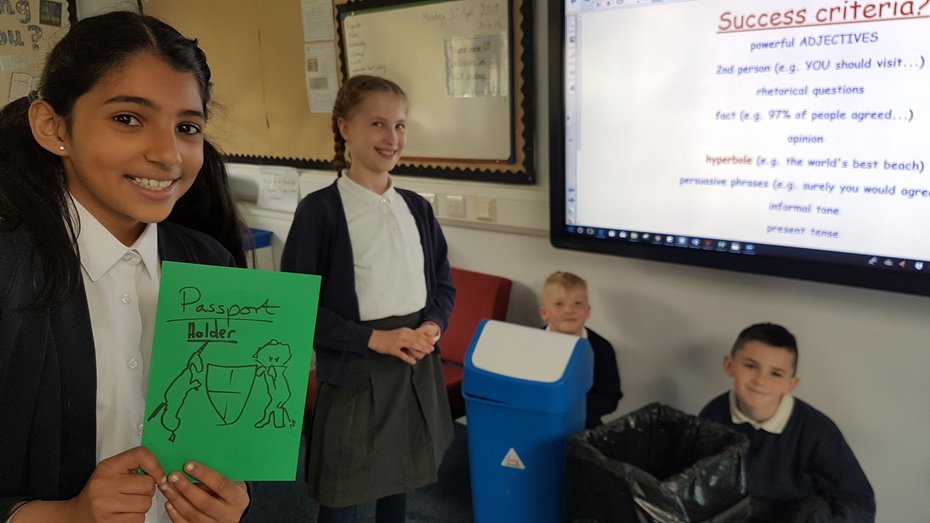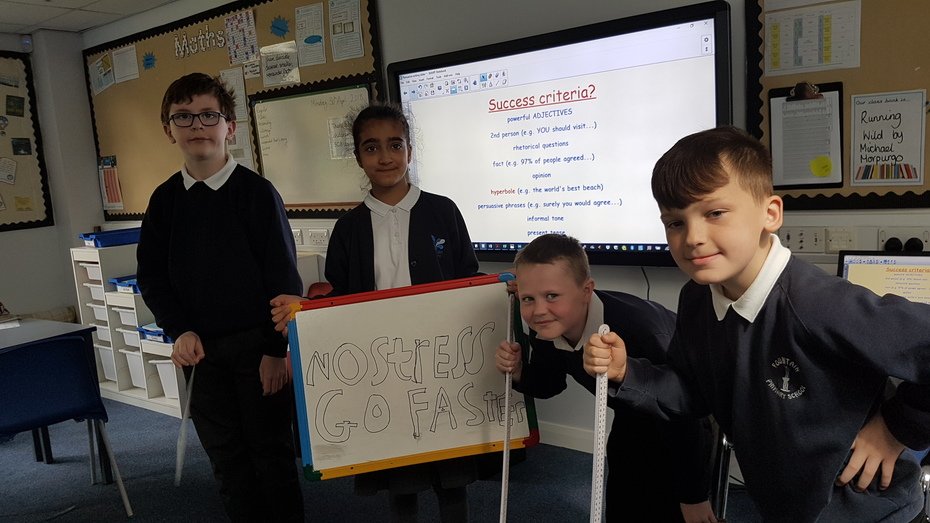 ---